There are a whole myriad of reasons to start language learning as early as possible. But, if we were to choose just 5 of them, these would be our favourite picks. Why? Because they are the main benefits we observe daily while teaching children languages at VivaLing.

Through the testimonies of families with children learning with our academy, discover the multiple benefits of having your children learning French, Spanish, English, Mandarin or German from as young as 3 years old!
1. A good memory is really important to perform well in studies. Foreign language induces a mental workout which ultimately improves memory. The children get a boost in their cognitive skills and that magnifies their problem-solving potential. 
Foteini has been taking various classes with VivaLing since a very early age – about 2 and a half years old. She is also exposed to three different languages daily. Her mother, Amelia, can see daily how her multilingualism has a positive impact on her daughter's memory skills. 
"Foteini retains every single piece of information. Plant names, memories we make together, conversations, places we visit. Her little brain is particularly responsive to all events of life and I am certain that language learning has played a big part in it!". 
So it goes for Marcus, son of Louise, who has been diagnosed with ADHD and struggles to focus most days. Since starting Mandarin classes online with VivaLing, his memory skills have improved significantly and consistently, along with his focus abilities. 
"The repetition in learning is key to Marcus' progress. Her coach is constantly reusing the last session's new words in a fun and meaningful way and what he would usually not retain that easily in a class due to his condition, goes in and stays much better when learning Chinese." 
2. Foreign language training acquaints the younger minds with the diverse culture and values of other countries, and this helps to foster a positive attitude towards other nations.
Kevin, eleven years old, is half Mexican and half British. He has been learning Spanish with VivaLing for some time. 
"Due to the covid outbreak, we have been unable to get back to his other half of the family in Mexico for nearly six years. However, we have just got back and this time I could see that he really understood and got it. He realised that this was his heritage and it has made him even more open to learn not only the language but also the culture. On our trip we visited many historical places and he is still asking me about them now we are home. It is like everything has fallen into place for him and he now realises why he is learning Spanish and how it can help him connect to that side of his life." – Josie, his mother.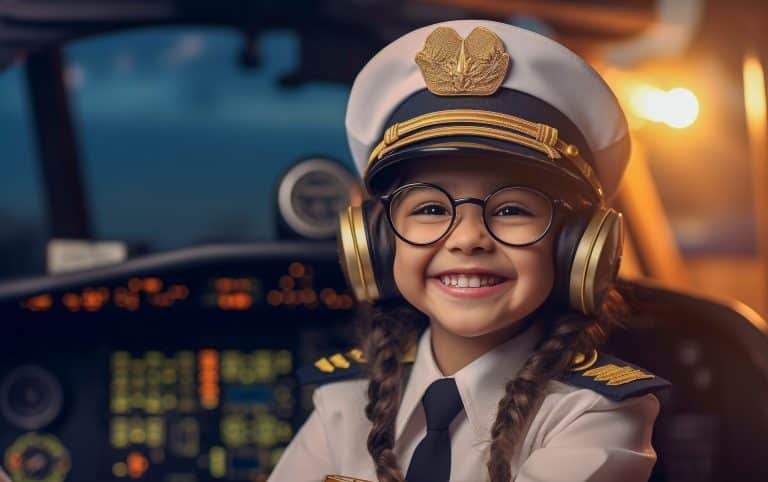 And when it comes to the frustration of not mastering a language, children themselves can feel how much they miss out on a cultural discovery. Yvonne, mother of Michèle, 10 years old, witnessed it during their first holiday abroad, with her child who was 6 at the time. 
"I noticed a real frustration on her part at not being able to communicate with the locals. Not understanding the questions we asked her, not being able to answer them on her own or without asking for our help. To ask the locals questions about their activities or express her interest in common subjects was a real revelation to her of the value of speaking one or more foreign languages and a great motivation for us to start online classes with VivaLing upon our return."
3. Learning new languages boosts the power to understand the mother tongue better, and the comparative skills can be highly beneficial for students who wish to learn literature or linguistics in future.
Foteini is half French and half British. She has lived in Greece since she was 15 months old so the challenge for her family was to keep up with her two native languages while evolving in a third culture. 
"While she picked up Greek quickly and is now able to write and read it with ease, we had to implement a way for her to learn to read and write French and English too. We opted for some sessions with VivaLing as a kick start and very soon I realised that her multilingualism and flexible little brain were all set to understand the logic for both languages.  Even if French grammar can be challenging, learning more than one language at a very early stage of her life has significantly increased her ability to understand languages and their logic, including her native ones." 
Back to Marcus, who has found language learning a great stimulation to improve his focus while dealing with ADHD. "Marcus was having difficulties studying his own language (English) at school. Since taking Mandarin classes with VivaLing, language has become a game that stimulates his mind rather than exhaust it. He has also shifted his perception of his English classes at school and is much more playful when it comes to home studies.". 
4. Foreign language training broadens the career horizons in various fields like technology, law, both private and public enterprises, military, public relations, aviation, travel & hospitality, marketing, journalism, and teaching to name a few. 
Yvonne hasn't yet observed the impacts of such a learning journey in her young daughter's career,, but she remains convinced that this is the way to go. 
"Enabling your child to learn foreign languages is a real asset for their personal and professional future. A lot of job offers were closed to me because my language level didn't allow me to apply for certain jobs or salaries. I often regretted not having gone abroad to master even English. Today, it's a real opportunity to be able to offer my child language lessons from a very young age, so that she can approach languages at school with confidence, and have real ease in learning and expressing herself. I'm convinced that this will open many doors for her and broaden the scope of her personal and professional life."

Thomas, on this other hand, can witness his children harvesting the fruits of their early stage language journeys. 
"Both of my sons started learning languages at a young age as both Portuguese and English were spoken at home. They have since found it easier to pick up other languages and my younger son also speaks Spanish and French. It was not my intention at the time but this definitely results in broader horizons for him as he is able to consider job opportunities in a wide range of countries."
5. Language learning is fun. It is not because our own experience at school was not that exciting for some of us that our children should not enjoy it! Let's break a cycle and make them better than we are, becoming true communicators in several languages. 
"The goal I have for my son is pure communication. I feel he has a responsibility to learn the language as he is half Mexican. After our recent trip to Mexico, he heard and realised how I could use the language to communicate and enjoy myself. This has made him even more determined to follow in the same steps.  Although he is only eleven, he realises this and understands that VivaLing's sessions are a fun input in his language journey, he is enjoying it!"
"Personally, I've always loved languages at school and have always done well in class. But how frustrating it is to find myself abroad or in front of a foreign-speaking person and not be able to express myself because of a lack of conversational practice, or searching for words because of a lack of vocabulary or the right turn of phrase to make myself understood. When I discovered VivaLing, their method of total immersion learning in one-to-one lessons with a native teacher, all bathed in a fun and playful universe, I didn't hesitate for a second to offer this opportunity to my 6-year-old daughter! Today, my daughter surprises me by answering in English at home and takes real pleasure learning and expressing herself in this language."
Memory reinforcement, open mindness, better comprehension of the native language, career perspectives, and most of all, lots of fun times. Those are just a few arguments why you should start booking a session with one of our coaches right now! The earlier, the better…