The summer camps are back!
Don't forget to open the Special Camps Newsletter every week to find out what's coming next!
The VivaLing Camps: from 6 y/o to adults
If you want to make rapid progress and have fun, our camps are exactly what you need!
There is nothing better than an intensive course to immerse yourself in a language and its culture!
For a frightful All Saints' Day vacation, opt for a Halloween-themed camp with its ghastly costumes, hideous bats and spiders, magical cauldrons of gentle witches, candy and pumpkins!
Planning to take a language exam?  Take advantage of this autumn break to prepare yourself.
Find the registration form below.
Our camps are available in English, Spanish, French as a foreign language and French as a native language.
*For even more fun and interactions, take advantage of our camps to do duo sessions with the partner of your choice: a sibling, a classmate, a neighbor, a colleague, your partner in life.
Attention :
In order for us to find a coach that meets your expectations and to organize your camp in the best possible way,
please reserve at least 15 days in advance.
Once your registration is validated, you will receive an email confirming your participation, then two reminders, 48h and 1h before each session.
If you like our courses, you will love our camps!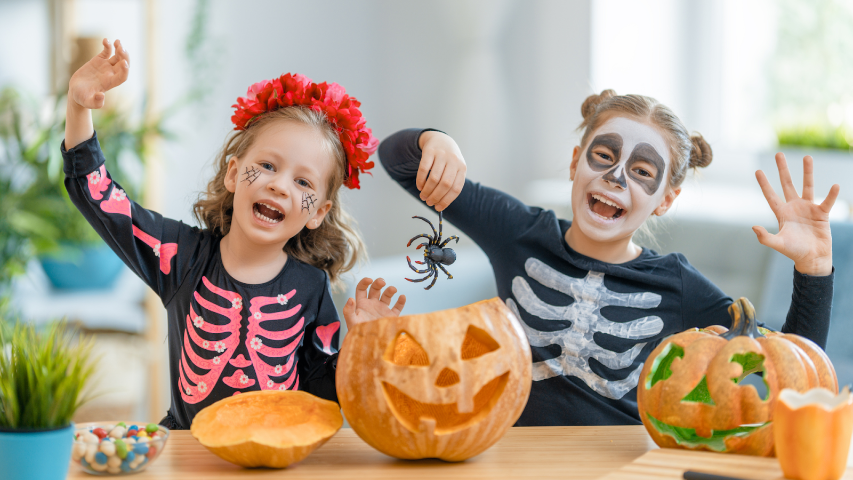 Choose your camp's language
Discover the coaches who will run the 2022 summer camp
Our intensive camps in French, Mandarin and German are not available for this Christmas break. If you want to be kept informed about upcoming intensive camps and much more, don't forget to subscribe to our newsletter.
Should you have any questions about the camps, please send us a message at support@vivaling.com. We aim to provide you with the best possible service
They gave their opinion and we share it with you:

Excellent language lessons for children. It's a very trustworthy website, whether it's the coaches teaching quality or the logistics behind it. We can no longer do without it. Our only regret is that we didn't discover it sooner! For me, it's the best way to learn a language.
Very good. My daughter loves her sessions, excellent coaches and efficient customer service, thank you!
Very good service. Experienced teachers who adapt to your child's level. Lively and motivating sessions!
Teachers know how to encourage learners and make them gain self-confidence.
Very good service, my children are really satisfied, I do not regret spending on these classes. Recommended for all parents.