Let's celebrate VivaLing's tenth anniversary with a special blog for this occasion! 
VivaLing opened its online doors in 2013 with a batch of learners, mostly located in Singapore and has since then expanded in many ways  – curriculum, activities, assessments, technological developments, an app, coach community building, gathering today thousands of learners residing in no less than 40 countries!
10 973 726
Almost 11 million minutes spent in sessions for our coaches with their students. At VivaLing, each minute counts, and each one of them is prepared with care and love! Our coaches have their own ritual and make every moment spent together with their learner significant – making it fun and pleasant! It goes without saying that fun combines with some serious learning too! Each minute also has  value for money, thanks to our teaching structure that all coaches use based on a patented scheme, the ViLLA.
400 000
That's probably the number we are the most proud of;. 400 000 sessions delivered in either 15, 25, 40 or 55 minute sessions since 2015.  This means 400 000 proofs of trust in our pedagogy, methods and language teaching approach! For some of our learners, it's been hundreds of sessions spent with their coaches, watching them grow and learn over  the years. For some others, it's been a shorter but nonetheless intensive period of their life preparing for an exam, a trip, or a career change. There is an option for all at VivaLing!
100 000
Every day for the past 10 years, the support team has been receiving questions, requests and proposals from our families, their colleagues and partners, and distributing them to the various departments concerned. Every day, the support team itself deals with an average of 60% of these requests in less than 24 hours, maintaining the high quality of customer service that has built VivaLing's reputation since the beginning and playing a big part in the astounding 4.8/5 rating  the academy gets from its families!

3717
That's how many learners have decided to take the step of checking their progress, either by accepting the annual assessment or by requesting a spontaneous one. Tracking progress is made easy at VivaLing thanks to the session report sent after each class with a coach. It gives insights on what has been learnt, mastered, and improved from one  session to another. But it is always good to look at the global picture from time to time and value   the fruit harvested by the efforts provided in  a special assessment session!
3485
That's the number of activities available for all coaches, including the curriculum, a portfolio created by our Learning Specialists, and the toolkit' a virtual folder where coaches themselves can share their own lessons or activities. This makes it an impressive number of resources permanently available to all coaches, enhancing their creativity and allowing them to create personalised and engaging sessions!
130
This is the number of tech developments  in the last 5 years at VivaLing. Some of them last 2 years such as a new onboarding platform for our learners or a few weeks such as a more simple feature like the latest additions to the session reports. Everything takes time when it needs to be done properly and requires various and complementary skills! The digital world is complex as all tools are intertwined and it requires constant care when taking on board any new project. That's what our tech team excels at everyday!
82
There are 82 wonderful humans dedicated to their passion – teaching languages! 82 coaches located in more than 30 countries, and of various origins, reflecting the amazing cultural diversity  of our planet. Behind the scenes, there are about 30 more people working daily along with our coaches. Support team, Marketing Team, Tech Team, Operational Team. All specialised in their fields, they thrive in making both our learners and coaches' experience as smooth as possible!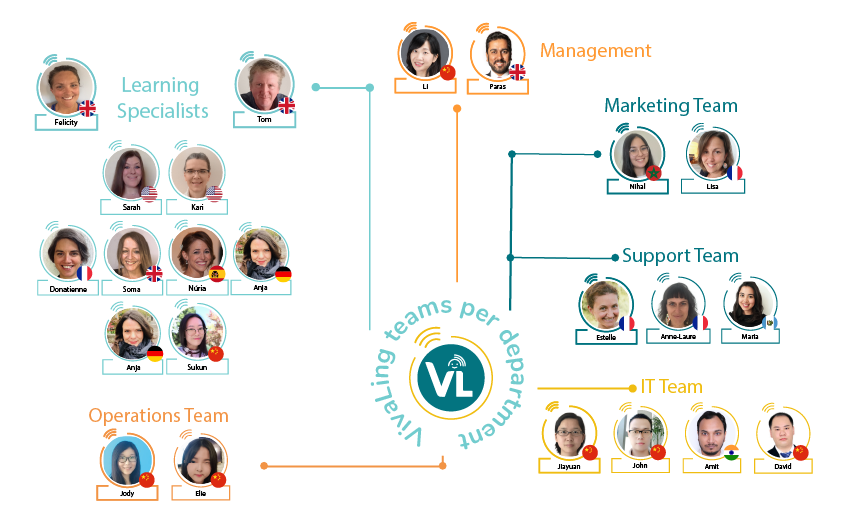 60
What makes a true difference for our coaches when it comes to teaching online is the feeling of belonging. Belonging to a group of professionals who aim for the same goal, to a "second family" who work together and support each other daily. Our coaches gather on a regular basis, to discuss pedagogy, new tools, best practice  and safety, but also mental health and career development. 60 times a year, our coaches have the opportunity to gather and give their best to the community!
5
5 languages that can potentially lead you to speak with more than 1.3 billion people around the world. English, Spanish, Mandarin, French and German are the languages we teach at VivaLing, with all their nuances and diversity so that our learner's comprehension and fluency are constantly developing! British English or American English, South-American Spanish, or Spanish from Spain, French from Belgium or from France: the perfect à la carte menu for all language lovers!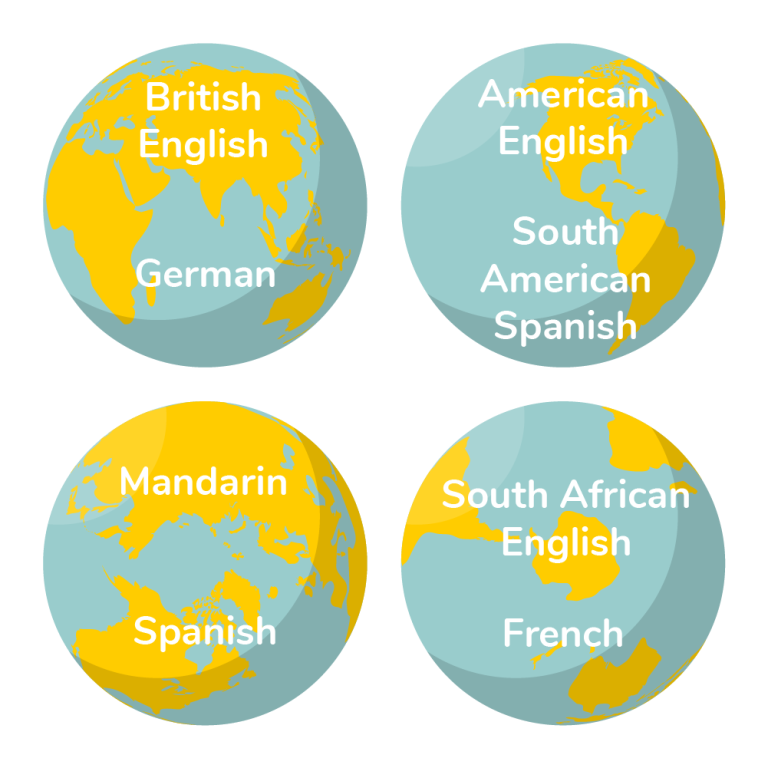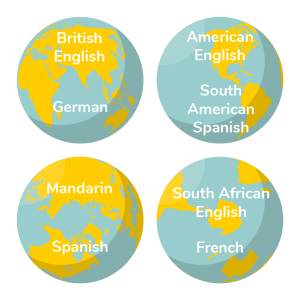 4
This is the percentage of coaches retained through the recruitment process, after they've passed all the tests, including proving their experience and qualifications, their native language level, their teaching skills through mock sessions and after several interactions with the Learning specialists. This makes us one of the most selective language academies on the market, providing you with a guaranteed level of quality in learning!