CEFR Level B1 and above
We have all heard of Cambridge.
Join Tom to learn more about the city of Cambridge, its famous university and the Cambridge English exams.
Cambridge, a city, a university, an exam
What comes to mind when you hear the word Cambridge?
The famous university? The smallish city in England? Or the English test that you have to take next week?
In this podcast, we intend to give you some background to all of this – and to remind you that if you need help preparing for your Cambridge exam, VivaLing is the best place for you. Our online coaches can put together an excellent plan to address your strengths and weaknesses and help you get the score you deserve. Go to vivaling.com, register for a free trial session if you are not already one of our students.
Before we get started I want to ask you a question, Cambridge University is famous for being the fourth oldest university in the world and has lots of famous and successful people who studied there.
However – which of these famous people did not study at Cambridge University?
Mr Bean,
Sir Isaac Newton,
Boris Johnson,
Borat or
Mahatma Gandhi ?
Answers as usual at the end of this podcast.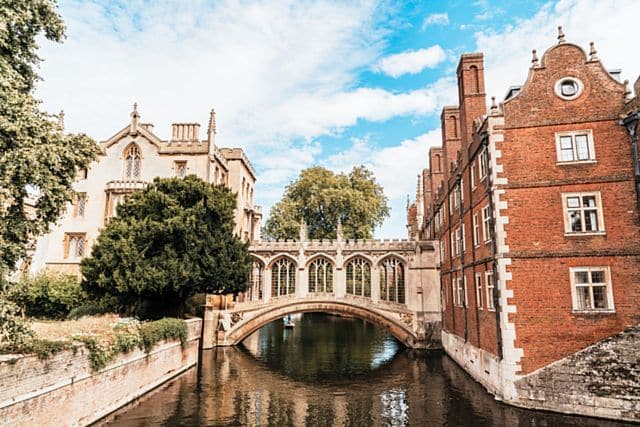 Cambridge is a city in the East of England
It is called Cambridge because there is a bridge over the River Cam which flows through the city.
The first English exam for foreign students was the Certificate of Proficiency in English and it was created in 1913.
It cost £3.00 and it took 12 hours to complete.
The number of candidates who took the exam was – 3. Unfortunately they all failed. Not surprising when the tasks included translating this "The sentiments which animated Schiller's poetry were converted into principles of conduct; his actions were as blameless as his writings were pure. With his simple and high predilections, with his strong devotedness to a noble cause, he contrived to steer through life, unsullied by its meanness, unsubdued by any of its difficulties or allurements"
Don't worry – it's complicated for me too.
The exam was much more popular in 1914, when a massive 18 candidates took the exam.
That year was a great success as it was the first year a candidate actually passed. In fact four out of 18 passed.
But if we look at 2019 we can see how much has changed – 7 million people took a Cambridge English exam. I don't know how many passed, but I imagine it was more than 4.
The Cambridge Proficiency test still exists and I`m sure you are curious to know which countries in the world have the best and worst records.
Well in 2019 (this is the last year that I have managed to find the records for) the country which had the highest percentage of A grade passes with an amazing 50% was ….. Luxembourg, closely followed by Finland and Costa Rica with 33.3% of candidates getting an A – so if you are listening in one of those countries I take my hat off to you.
The country with the highest percentage of students who actually failed was ……India where 38.5% of candidates failed followed by Ecuador, where 30% failed. If you were one of them I suggest you listen to the episode of this podcast called "Never give up!". I believe in you and I'm sure you will reach your goal.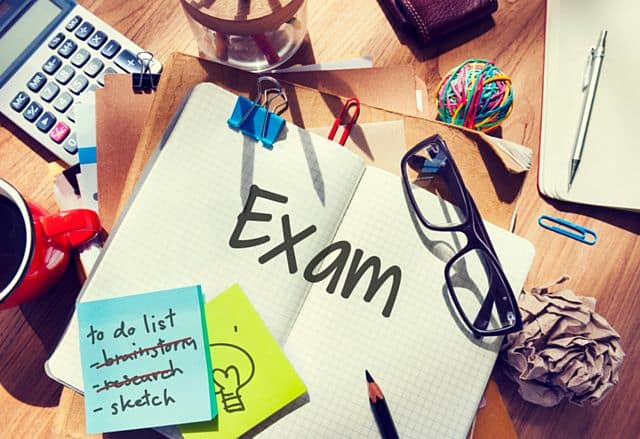 Let's have some fun and test your knowledge of Cambridge exams
I`m going to give you five facts and you have to guess whether they are true or false.
There are different Cambridge tests for adults, children and business people..
TRUE. Cambridge young learners are designed for children. The Cambridge tests – Key, Preliminary, First, Advanced and Proficiency are for teens and adults and the series BEC is for business people.
You can even take Cambridge exams on the internet at home.
TRUE.. A new adaptive test called Linguaskill adapts to your level and is taken on a computer, you can either go to a Cambridge exam center to take it, or take it at home.
Cambridge Tests are only valid if you want to study in England
FALSE – Cambridge test are accepted by universities and employers all over the world.
When you pass a Cambridge exam – you are invited to visit Cambridge University
FALSE – but if you pass the test it means your English will be good and you will enjoy your visit more when you do go there.
Cambridge speaking examiners are monsters.
TRUE – Cambridge has an underground laboratory where evil scientists create special monsters designed to see how bad your English is and make you frightened and fail the test. They look like real people but have claws and tails. I know because I am one of them.
Before we finish I have one more question for you, Another famous student at Cambridge university was Lord Byron. He was a poet, a romantic and an all-round crazy party animal. When he as a student at Cambridge university in around 1805 he had a very unusual pet. What do you think it was?
A. A lion
B. An elephant
C. A bear or
D. An eagle
The correct answer is A BEAR .. apparently Lord Byron was so upset that he wasn't allowed to keep his pet dog at the university with him, that he went out to the market and bought a bear.
The university didn't have a rule which banned bears.
Maybe the university have changed the rules now – so it's probably not a good idea for you to take your bear with you to Cambridge University.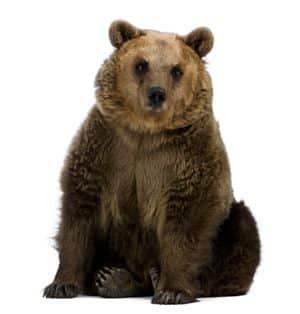 Do you remember my question from the beginning of this podcast?
Oh yes, that's it. Which of these famous people did NOT study at Cambridge
Mr Bean,
Sir Isaac Newton,
Boris Johnson,
Borat or
Mahatma Gandhi ?
Mr Bean is not a real person but Rowan Atkinson is the actor who has played him in films and on television and he studied at Cambridge University.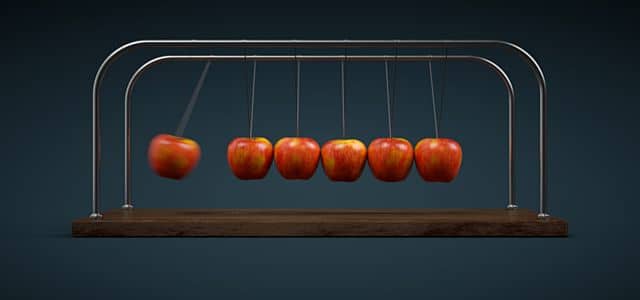 Sir Isaac Newton, the great scientist, was a Cambridge student and the apple tree where he discovered the theory of gravity is in Cambridge.
Borat is also not a real person but the most famous creation and Kazakh comic character was played by the actor Sacha Cohen Baron, who studied at Cambridge university.
Mahatma Gandhi, the great Indian statesman also studied at Cambridge university, but Boris Johnson the former Prime Minister of the United Kingdom did not. He studied at Oxford University.
So I hope you have learned something new about Cambridge, either the city, the university or the exam itself and thank you for listening.
---
Attributions – all from soundbible.com
Electronic chime KevanGC ccO elephant bellow Evil Laugh Male 6 Himan labrador barking daniel simon sad trombone Joe Lamb taDa soundbible.com
Tiger growling soundbible.com Small crowd applause Yannick lemieux