Hello, can you tell us more about you?
I am Coach Ilse. I live in the breathtaking city of Cape Town in South Africa. I grew up in a small town called Somerset West. I have two naughty but adorable dogs, two beautiful cats and about ten Koi fish. I love hiking, camping, surfing and the outdoors. I don't have a sweet-tooth at all, but I love baking for friends and family
Have you always been a teacher?
No, I studied CAD drafting and worked at an engineering firm. I used to teach Sunday-school classes and tutored a few students. I started working as an online teacher more than two years ago and I still love my job every day.
What do you like best about teaching your language?
English is and has always been my preferred language, as some things just sound better in English. I feel there is so much we can learn about the language, once you dig a little deeper. Idioms, poems, simile and phrases, to mention a few just makes life sweeter.
What is your best memory about teaching?
I would have to say the unique way in which my students surprise me. To see my students improve and to be able to help with their progress. Seeing how proud they are once they get there.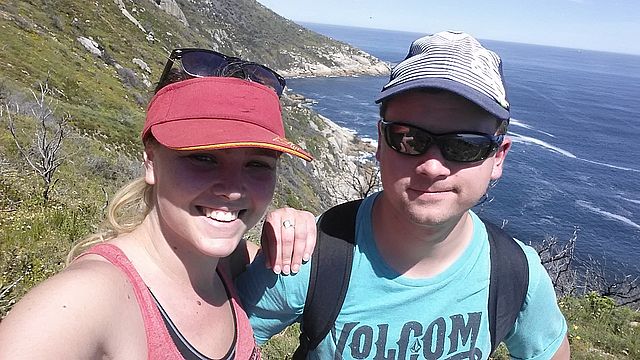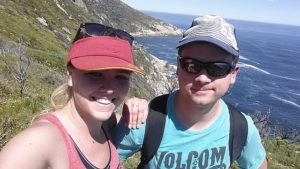 What is your favorite place in your home country? Why?
My favorite place is the beach. The crashing of the waves, the birds in the sky and sand between my toes, is better than therapy.
What does a working day look like for you?
I wake up and have a healthy breakfast. I start my sessions with my students, complete progress reports and after that I prepare my lessons for the following days.
What is your favorite hobby?
I have a lot of hobbies and changes with the seasons but at the moment my favorite hobby is definitely hiking.
Why do you think learning languages is important in life?
The world cannot function without language, we need a way to be able to communicate with ease. Learning a new language broadens ones listening skills and memory. It also helps us improve on our own languages.
What is the most important value of learning a language at an early stage for you ?
It is easier for younger learners to learn and remember a new language and it enhances future career opportunities.
In one word, why should a child have language sessions with you ?
Because of my enthusiasm! 🙂