Today we are kicking off a new section of our blog: the linguistic family portraits. Each month, a family shares with us their multilingual experience, the reason behind it, its practical details, the challenges if any and the guaranteed joys. The family also treats us with pictures from their personal media library. For this first portrait we are privileged to be hosted by Gaëlle, Jean-Baptiste (JB) and their four children in the sands of the Arabian peninsula.
Tell us a little bit about yourselves.
From our early childhood, my husband JB and I, Gaelle, have been exposed to a global culture. We were both born in France. When I was 18 months old, my parents moved to the US for 2 years. Even though I do not remember it, my parents often tell me that I started to speak English at kindergarten. Then they moved to Africa, and they tell that I was so happy being the only blond girl among my African friends. On his side, JB moved to Brazil at the same age, and spent 6 unforgettable years in this wonderful country. When we got married, we were eager to go abroad together. We lived 6 months in Vienna (Austria) and 3 years in Chicago (USA). However we decided to go back to France to start our family… but we knew that we wanted to live abroad again with our kids. Our first 3 children were born in France. Then my husband got an offer to work in Shanghai (China) where our fourth child was born. Last year, we moved to Dubai for another professional opportunity.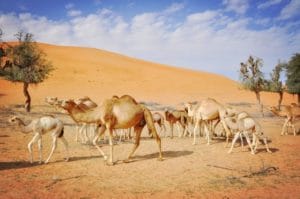 What are your best personal memories of multilingualism?
When we travel to a country for business or leisure, we like to be able to interact with the locals and discover their culture – this is how we are. Our best memories are in China where we came across wonderful people. Speaking Chinese allowed us to travel on our own in the remote provinces where guides would not have taken us. Arriving in a village as a family of 6 was highly unusual. The question they asked us the most was whether the 4 children were ours. When they realized we spoke Chinese, they became much more vocal and discussed many different topics. .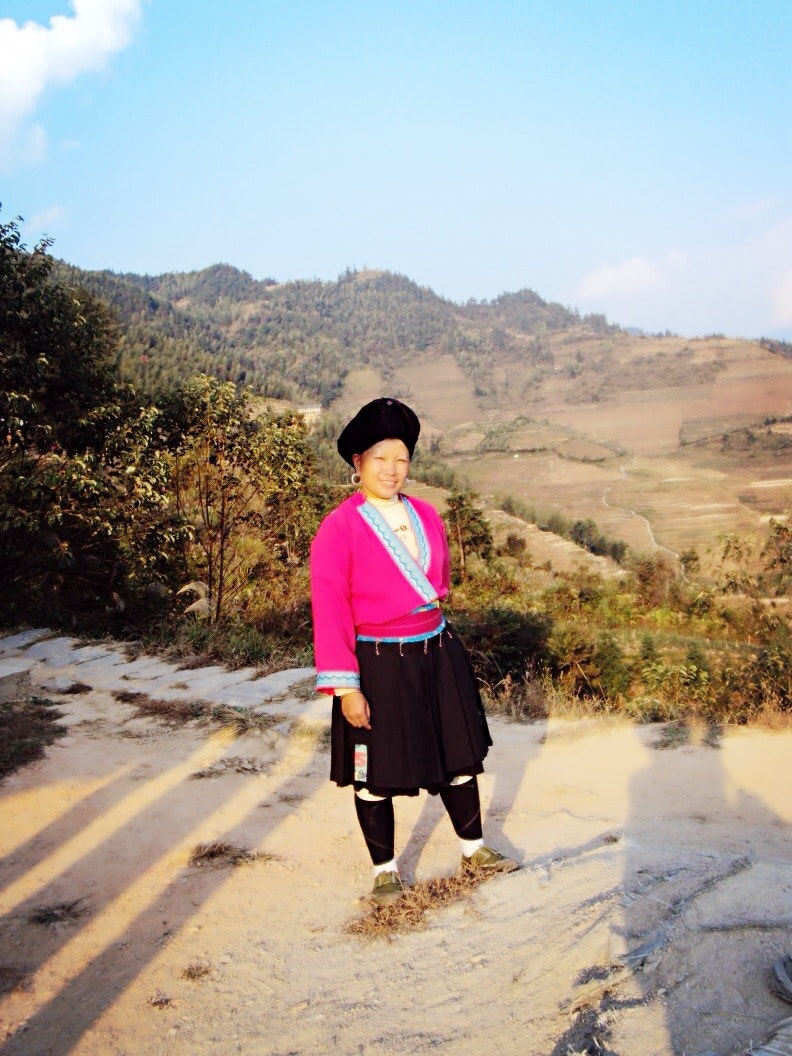 What is your children's linguistic journey ?
In order to kick off their foreign language capabilities, we put our kids in a bilingual program (French – English) at the French school in Shanghai. They had one day in French with a French teacher and one day in English with a native speaker. They also started Chinese lessons at the age of 5. They learned speaking and writing. As a young kid, writing in Chinese looks like a drawing game, which keeps them motivated. Now in Dubai, they are learning Arabic. They still have classes in English at school but the challenge is to maintain their level in Chinese.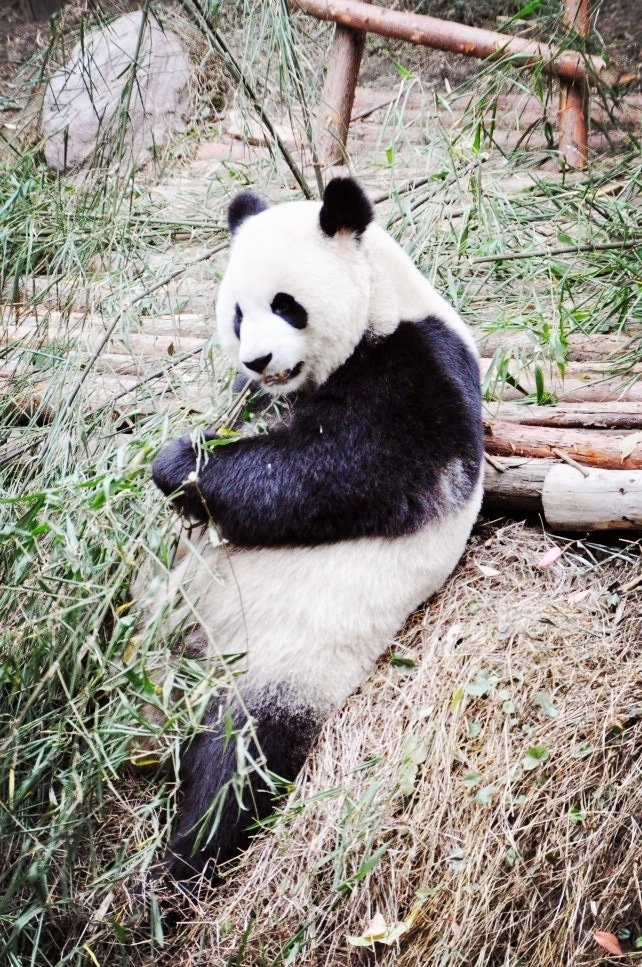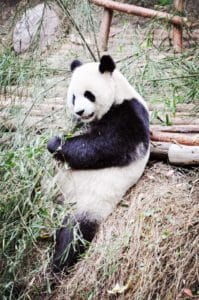 Why do you want your kids to learn Chinese ?
We believe that in the 21st century, it will become more and more important to be able to do business with China. Speaking Chinese and understanding the culture will be a great asset to be successful in this environment. In addition, it is much easier to learn Chinese for a child than for an adult. And very few people make the effort to learn Chinese. Chinese communities are more and more numerous and powerful around the world. Companies will need people who can deal with them.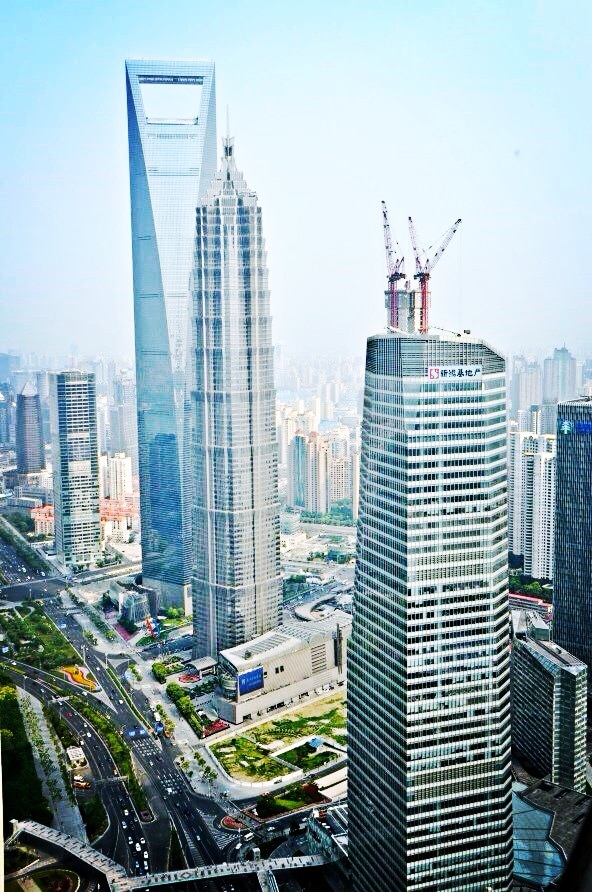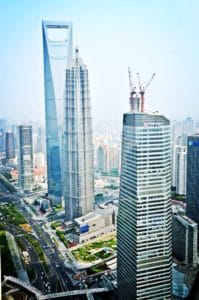 What does VivaLing bring you ?
Since the school does not offer Chinese lessons, we have been looking for a solution for the children. We first started with a Chinese teacher but we switched to Vivaling for the following reasons : – Vivaling lessons are at home and save a tremendous amount of time in commuting – Vivaling offers a strong pedagogy which allows the parents to make sure their kids are learning something. The sessions are well structured with focus on vocabulary, pronunciation, and sentences. The coach is great, has a lot of energy and the 25-minute lesson format is very effective. Parents have access to the lesson content, the video, and the coach's feedback. It makes it easier to follow what the children are learning. In addition, the flashcard activities are a fun way for the children to do their homework. – Before we started with Vivaling, we were reluctant to lessons behind the computer over Internet. Now we realize that it is great. Children love it and feel very comfortable with it.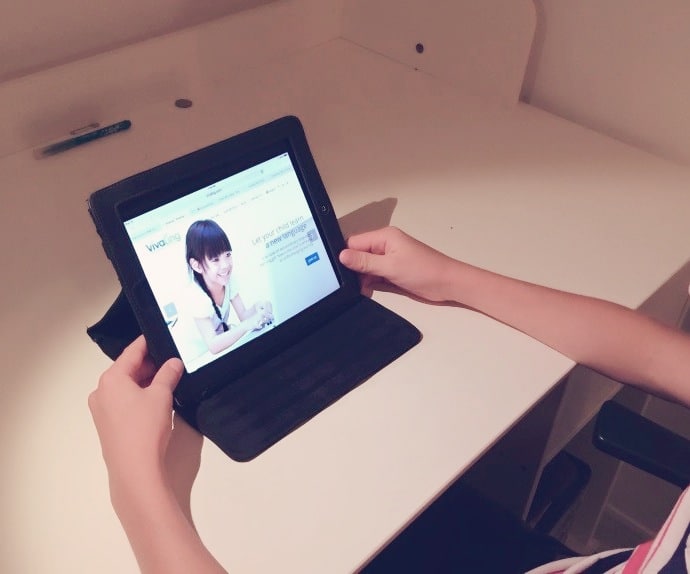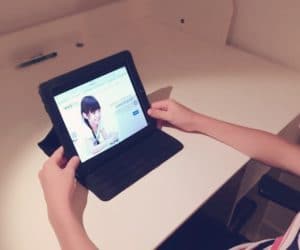 Many thanks to Gaëlle and JB for sharing their experience. If you too would like to be featured in this series, do get in touch with us !