How to get started with VivaLing
Find out below how to select your coaches and book your first sessions at VivaLing
We have recommended coaches for you ! They are all native speakers, qualified in teaching their language to foreigners, trained to the VivaLing pedagogy and standards, and available in your time zone 😊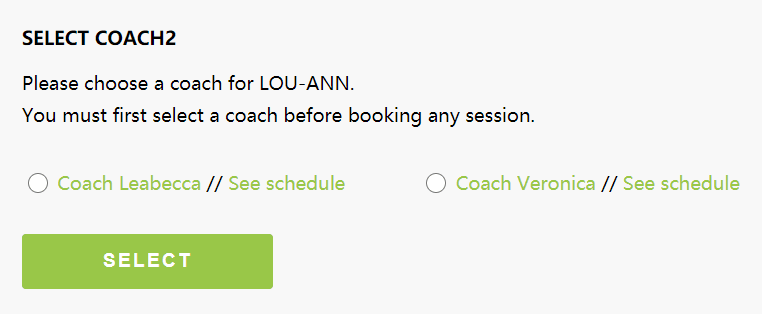 Click on their name to access their profile and introductory video
Click on their calendar to study their availability, over several consecutive week
Once you have chosen your coach, all you have to do is click on his/her selection button to confirm your choice.
We propose two coaches to:
allow you to book with the partner coach when the first coach is absent (holidays, illness)
give you the opportunity to test a session with two different coaches and choose the one that suits you best 😊
allow you the exposure of two natives speakers! This can really help with listening skills as many languages have different accents.
You can select a preference of any of your selected coaches. Your coaches have access to your individual learning path and any previous reports and sessions.
The red button allows you to credit your account to book sessions.

You have two options:
With the "Top up as you go" option, you can credit your account according to the number of sessions you want to book
The 199€/$, 499€/$ or 999€/$ packages can be used by ALL your family members and allow you to save up to 110€/120$ with the bonus credited. The packages also make it possible to secure the slot of your choice on the coach's schedule for several weeks!
90% of our members choose to take a package for more comfort!
Once the coach has been selected and your account has been topped up, go back to the coach's schedule to book your first session.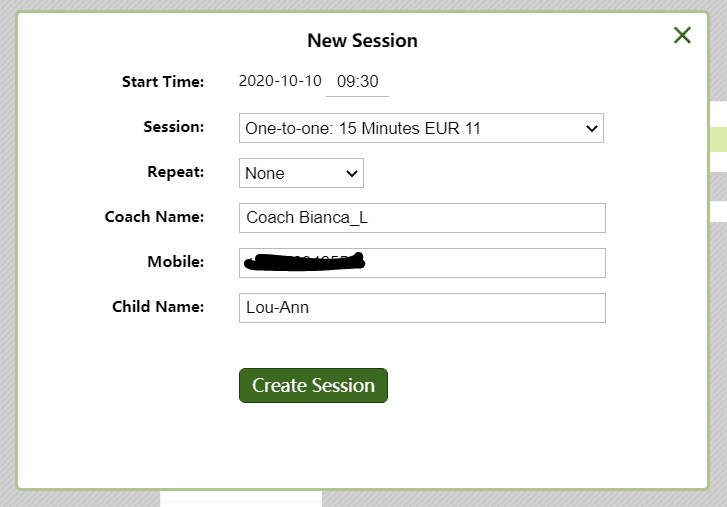 Select the free slot (in white) of your choice and choose the appropriate duration ( 15, 25, 40 or 55 minutes).
You can also book a session over several consecutive weeks using the "Repeat" option.
After each booking, you will receive a confirmation email with a link to your coach's room. You can click on this link on the day of the session to connect and enter the coach's room.
IMPORTANT – Test your computer or tablet right now by following this link . This will ensure you connect to your first session smoothly.
If you need assistance, write to support@vivaling.com.