Our British coaches are always happy to share anything related to their country, but everything food related is always right up their street! When we asked them what their favourite "pudding" (dessert) was, we got some lovely testimonies and recipes.
 A nation of sweets and pastry
Through my own experience of living in the UK, I realised how important the food is in the British culture and, moreover, how central pudding or desert is. British people wouldn't contradict; they definitely have a sweet tooth. Supermarket aisles with sweets, candies, and everything related to baking are prominent.
 Favourite family recipes are shared between generations, and a birthday ceremony is no joke. The cake must be a special one! Many small businesses are flourishing, even in the more rural areas, when it's about baking and selling cakes! What about TV shows like The Great British Bake Off? You should check it out to have a little taste!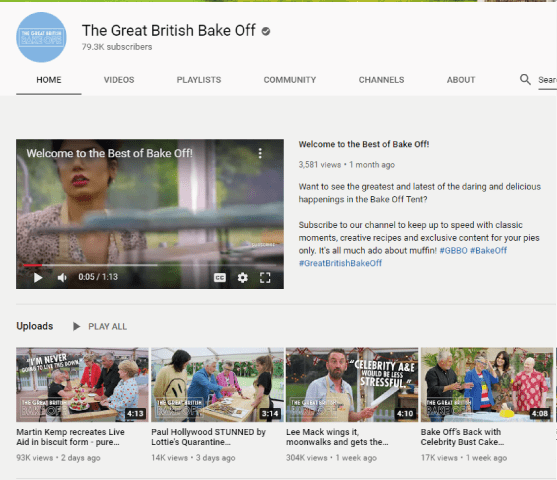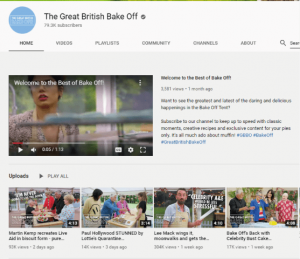 Sponge cake, cream, custard, icing, food colouring, sprinkles, jam, the list of possible ingredients goes on and on, and the possibilities are endless!
 Carmen, Chloe and Felicity are sharing their favourite recipes below for you. Give it a try and don't hesitate to ask your own coach for the recipe of his/her favourite dessert, as food is one of the best common grounds for a cultural exchange! 
Carmen's Bakewell tart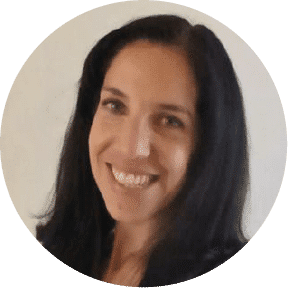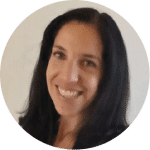 Born in the Dales of Derbyshire, in a small market town born to become famous – Bakewell – the Bakewell tart is a crusty pastry base garnished with a frangipane and jam, depending on the season.
 "I have fond memories of school break time. Discovering that Bakewell tart was on the menu was pure joy! A butter pie crust with jam and almond goodness topped with a layer of sugar icing. I don't think it's possible to add any more sweetness to it!"
Carmen loves using a recipe from Mary Berry, one of the UK's best-known and respected food writers and journalists. Check it out. It's easy-peasy and yummy! 
The tasty tart's recipe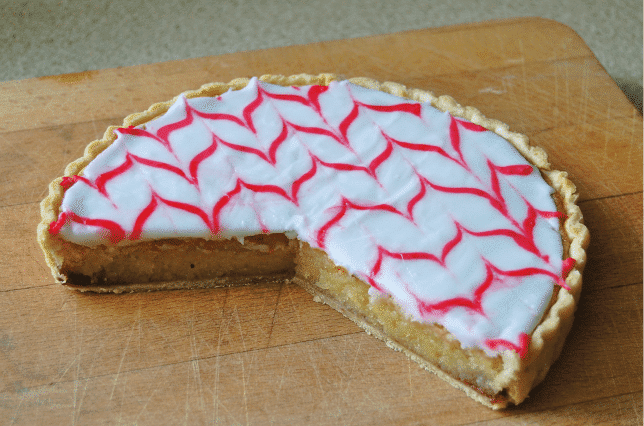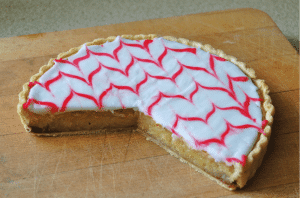 For the shortcrust pastry: 175g/6oz plain flour, 75g/2½oz chilled butter, 2-3 tbsp cold water
 For the filling: 1 tbsp raspberry jam, 125g/4½oz butter, 125g/4½oz caster (granulated) sugar, 125g/4½oz ground almonds, 1 free-range egg, beaten, ½ tsp almond extract, 50g/1¾oz almond flakes
 For the icing:
80g/2¾oz icing (powdered) sugar, 2½ tsp cold water
 To make the pastry, measure the flour into a bowl and crumble in the butter with your fingertips until the mixture resembles fine breadcrumbs. Add the water, mixing to form a soft dough. Roll out the dough on a lightly floured work surface and use it to line a 20cm/8in flan tin. Leave in the fridge to chill for 30 minutes. Preheat the oven to 200C/400F/Gas 6 (180C fan). 
Line the pastry shell with foil and fill with baking beans. Bake empty for about 15 minutes, then remove the beans and foil and cook for another five minutes to dry out the base. For the filling, spread the base of the flan generously with raspberry jam. 
Melt the butter in a pan, remove from the heat and then stir in the sugar. Add the ground almonds, egg and almond extract. Pour into the flan tin and sprinkle with the almond flakes. Bake for about 35 minutes. If the almonds seem to be browning too quickly, cover the tart loosely with foil to prevent burning. Meanwhile, sift the icing sugar into a bowl. Stir in cold water and transfer to a piping bag. Once you have removed the tart from the oven, pipe the icing over the top, giving an informal zig zag effect.
Felicity's Banofee pie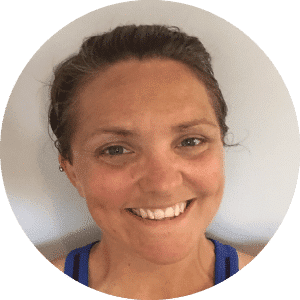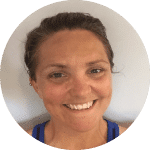 Nigel Mackenzie and Ian Dowding, respectively owner and chef of The Hungry Monk Restaurant in Jevington, East Sussex, England, claim credit for the pie. They claim to have developed the dessert in 1971 by modifying an unreliable American recipe for "Blum's Coffee Toffee Pie" with a soft caramel made by boiling an unopened can of condensed milk for several hours. After trying various modificaitons, including the addition of apple or mandarin orange, Mackenzie suggested banana, and Dowding later said that "straight away we knew we had got it right."
"I'm not a big fan of pudding, confesses Felicity. However, saying this, there is one pudding that I could never resist, the Banoffee pie, a pudding that comes from the family. It could be bought in a shot, but it would never taste like this one."
 "I remember trying this pudding first when I was a young girl. It was made by my mum. I could see how much my family members were enjoying this delicious desert. So, reluctantly, I tried it – and I am so glad that I did! It starts with a buttery biscuit base. On top of this is a delicious, thick caramel layer. Then add slices of sweet, ripe bananas, all topped off with some thick whipped cream. And finally, a pinch of chocolate shavings! Each ingredient complements the other and results in a tantalising, tasteful explosion of sweetness!"
 "It is without a doubt a family favourite and one that brings us all together. At our family gatherings, you can be sure that you'll find a banoffee pie there somewhere and all of us family members crowded round it with a spoon in hand! Now as a special present to our lovely VivaLing readers, I will share the recipe with you. This is the original handwritten recipe that I have hidden away for the last 15 years!"
The yummy Bannoffee's recipe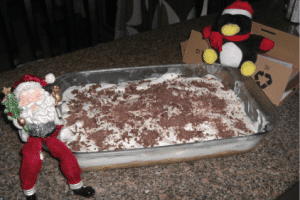 2 cans of 400g of condensed milk, 1kg of bananas (neither too ripe nor too little), 175g of "Digestive" type biscuits, 25 to 50g of margarine, 500ml of whipped cream, chocolate flakes for decoration.
Melt the butter and add the crumbled biscuits. Place in a large dish, press down with the back of a spoon and leave to cool. Heat the condensed milk in a saucepan over low heat until it thickens and turns golden. Allow to cool and spread over the biscuits and butter.
Whip the cream until it is firm enough. Slice the bananas and spread them on top of the dish, adding the whipped cream and chocolate flakes at the end!
"And as they say in English, bon appétit!".
Chloe's berry's cobbler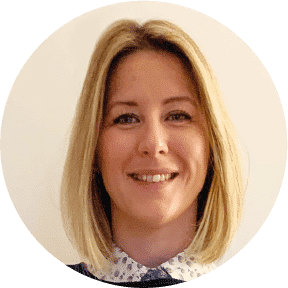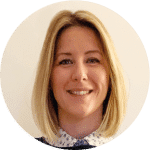 The cobbler's tradition – a cobbler is a dish consisting of a fruit or savory filling poured into a large baking dish and covered with a batter, biscuit, or dumpling – before being baked,  originating in the UK and brought to the USA by British colonists. It is now widespread in the two countries and has been used in many different recipes on both sides of the Atlantic.
 "This is a recipe I remember my Mum making for us on Sundays, after a traditional roast dinner. It's especially good in autumn – when the apples and pears and juicy blackberries are ripe and ready to harvest. We would walk on the moor behind our family home and pick the blackberries from the very spiky brambles on which they grow."
 "We'd return home with scratched arms and legs, purple stained fingers and plastic containers (and pockets) full! Lots of the recipes online say you need to stew the fruit first, but my Mum always skipped this step (with 5 children she didn't have enough time for stewing fruit – it had to be quick and easy). So, peel and chop the hard fruit (apples/ pears), add the berries, then coat with demerara (brown) sugar and cinnamon."
The delicious cobbler's recipe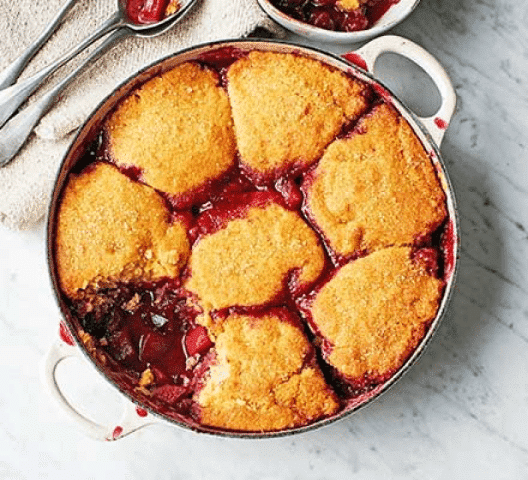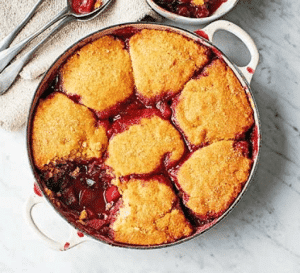 Make the cobbler by crumbling butter (140g cold) into plain flour (280g) and caster (granulated) sugar (140g) with your fingers to make a 'crumb like' mixture. Add 1tsp cinnamon, a large pinch of salt, 1tbsp baking powder, 1 egg and 100ml milk. Mix well. Dollop the mixture on top of the fruit (this was always my favourite part). Sprinkle with a little more demerara sugar before baking in the oven for 35-40mins at 190c/170c, fan/gas mark 6. Enjoy hot from the oven with custard (the classic way) or cream or vanilla ice cream!
Now is time to pull out the pastry rolls and try some of these delicious British puddings! Don't forget to share with us your experiments and moreover, how delicious it tastes.