One-to-One Language Sessions via Video-Conference
All our coaches are qualified native and native-level speakers with years of experience

VivaLing – the best solution for kids, teens and adults !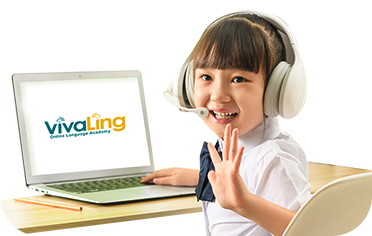 We teach English, Spanish, German, Mandarin and French (French as a First Language and French as a Foreign Language).
Inspired by the communicative approach to language teaching, VivaLing's unique methodology can be adapted to suit all ages and abilities. Our language module, style and pace of each session is customised according to each learner's level and learning objectives.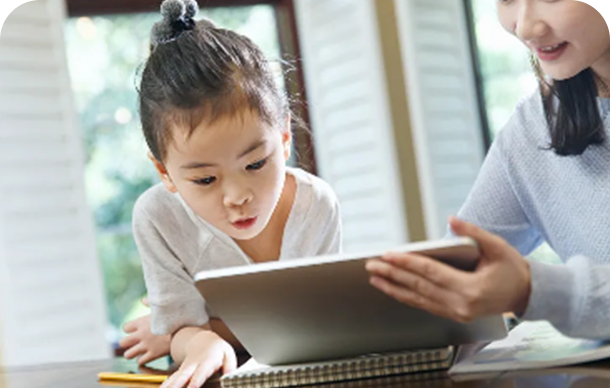 Learning a language is child's play
Reach your goals with VivaLing exam prep classes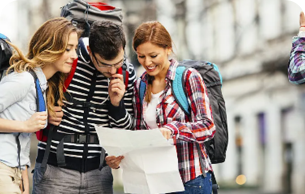 Communicate better when travelling!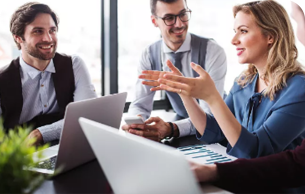 Take business communication skills to the next level!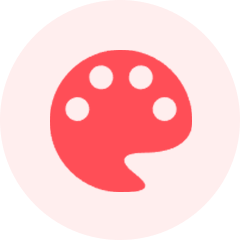 Our flexible approach uses hobbies and interests to bring learning to life. We offer customised one-to-one classes available from the comfort of your home via desktop or mobile.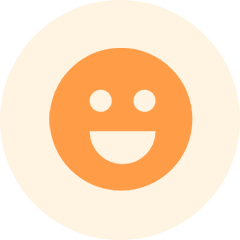 Our gamification, unique content and engaging activities make learning enjoyable.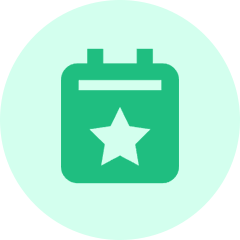 Highest Teaching &
Assessment Standards
Our teaching methodology and system of evaluation are aligned with the international standards including Cambridge Assessment English and CEFR.


Neuroscience and Communicative Based Learning Pedagogy
The Villa Framework - VivaLing's Unique methodology
VivaLing has a unique approach to ensure effective and helpful online teaching.
The VILLA (VIvaling Language Learning Approach) is a framework used for training and quality assurance — revolving around 15 different elements of successful teaching.
It is used to motivate and evaluate our coaches, and to give our learners the best chance of achieving their goals.
The VOLT certificate is the training course taken by all our coaches.
The course provides our coaches with the knowledge they need in neuroscientific (on language learning) and technological advances (on digital support) and introduces them to the VivaLing learning infrastructure. 
VivaLing also continues to train all coaches on an ongoing basis by offering professional development workshops and individual feedback as part of our Quality Assurance programme.
Personalised Teaching Tools Available
Customer Dashboard Webpage
Separate profiles for each learner allow for complete personalization
Convenient scheduling of sessions at your own convenience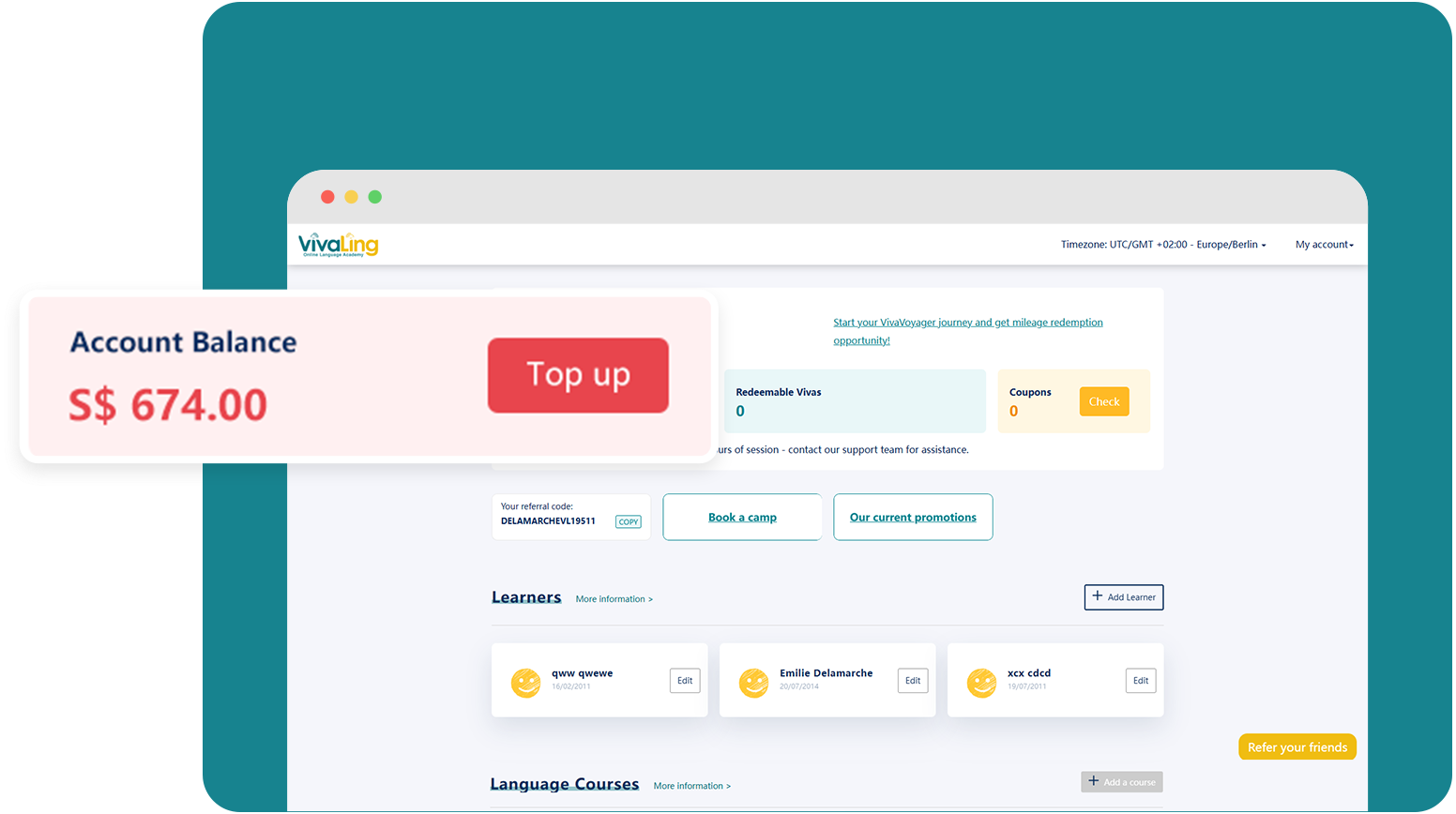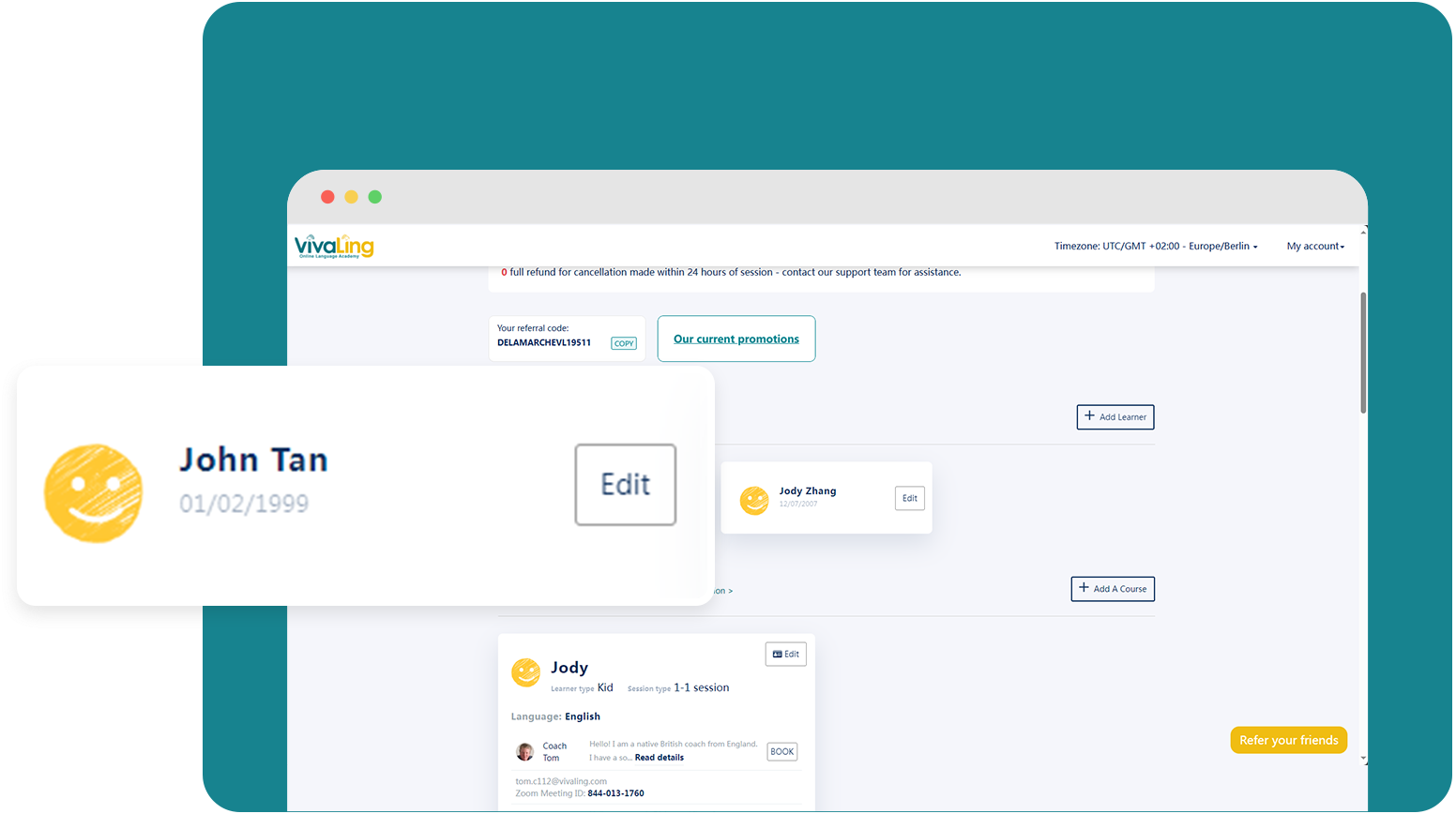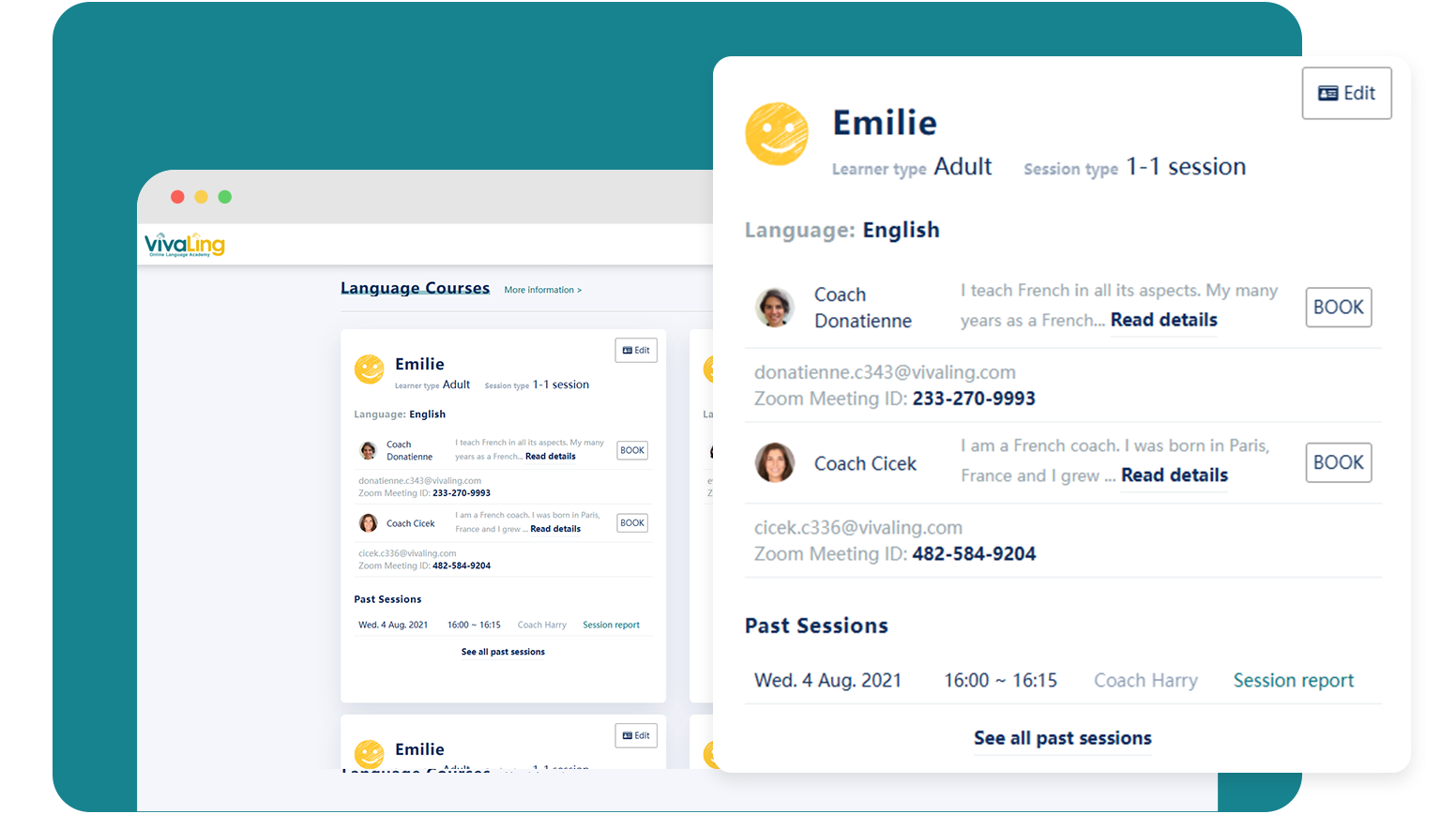 Product Overview - the VivaLing Mobile App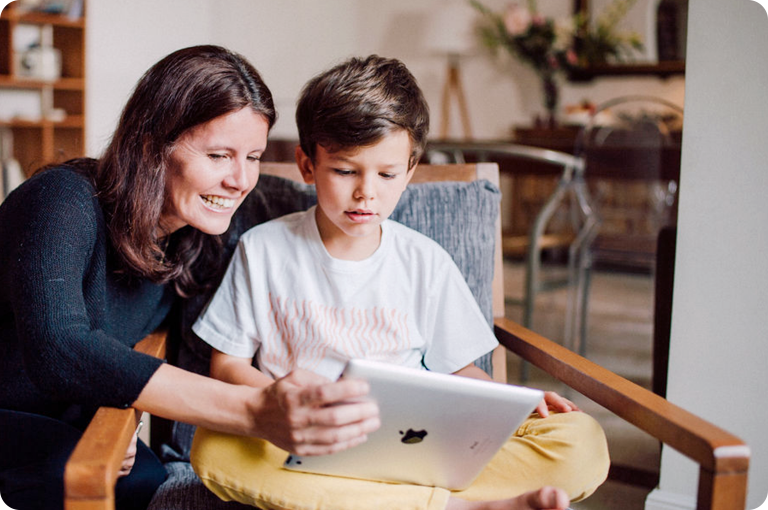 How to Get Started with VivaLing?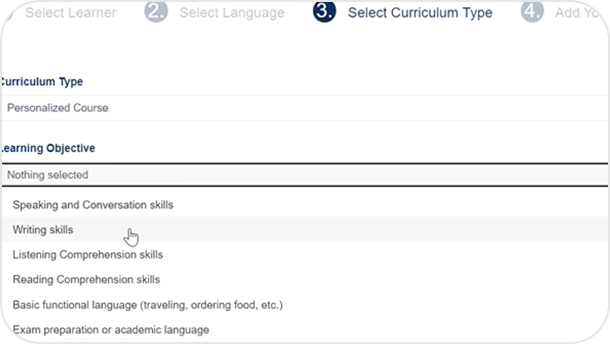 Sign up and create your personalised course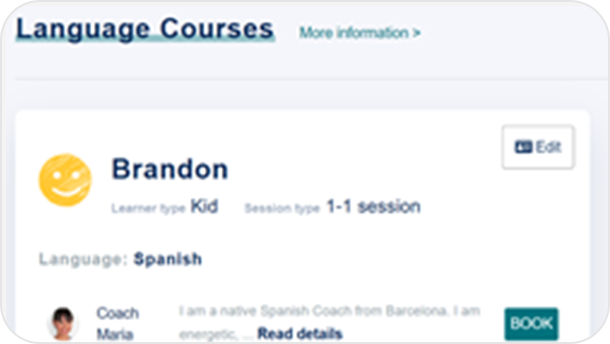 Choose your own dedicated Coach for your language journey with VivaLing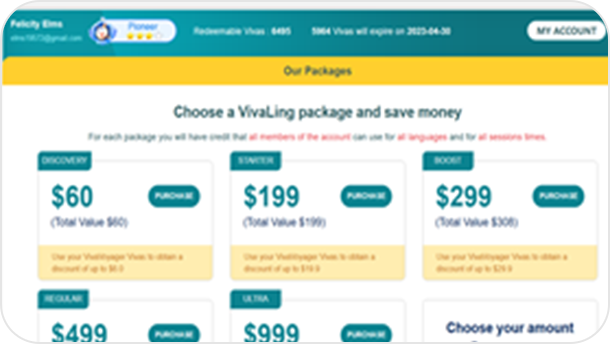 Top up or use our packages to meet your needs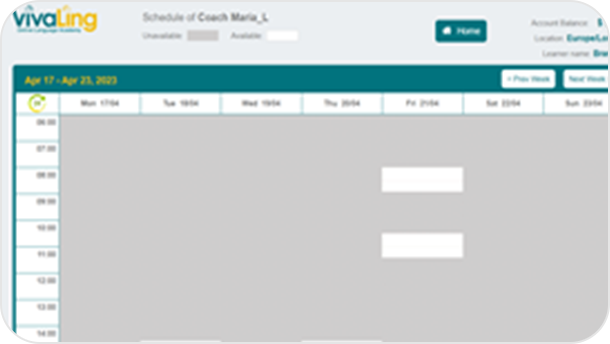 Flexible scheduling; choose your session length, day and time
How to get started with VivaLing
How to register on our online language academy VivaLing?
Recommended session duration:
3-7 yo → 15 or 25 min;        8-15 yo → 25 or 40 min;        16 yo+ & Adults → 40 or 55 min.

Submit the form and get in touch with our Support Team!

VivaLing –
The best online language academy for adults and children