The VivaLing English podcast is back!
Welcome to season 2 and what better way than a road trip round England.
As usual – Tom will delight you with questions, facts and curiosities – and who knows? Inspire your next trip to England.
I'm so happy to be back. I've missed you, and I hope you haven't missed me too much. Before I start today's podcast – a promotional message. Did you know, you can study English, French, Spanish, German and Mandarin Chinese in live online sessions. Register at vivaling.com, and you can have a free 25 minute trial session.
So, this is the Vivaling English Podcast Season 2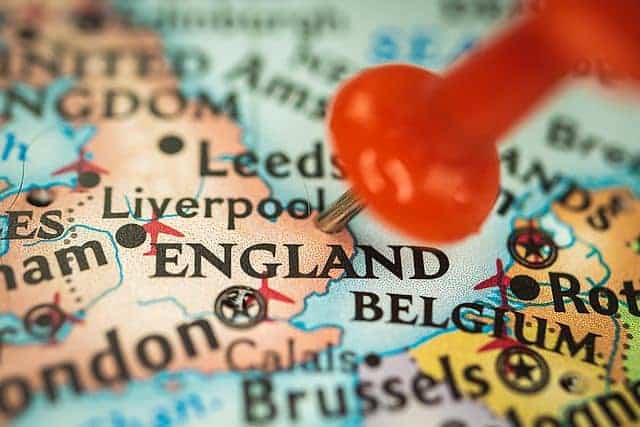 An English Road Trip
My name is Tom and I am from England. Today I'm going to take you on a road tour, and together we are going to learn about some of my favourite places.
England is famous for many things, our capital city London is one of the most famous cities in the world, people know our queen, our writers such as William Shakespeare and our strange habits such as drinking tea and eating fish and chips.
But – it is a small country – less than half the size of our neighbour France, but I sense a question coming up – The United States of America has 50 states. How many of these states are bigger than the country of England. Pay attention, my friends – the answer will be at the end of this podcast.
I am going to recommend three interesting places that you can visit, but before I do so – as this is a road trip, I am going to tell you some important facts about driving a car in England.
Pay attention – if you know me well, you will know that sometimes what I say is not true. Of these 5 facts, one is not true.
In England, motorways are free. You don't have to pay to drive on the fastest roads.
The road signs and speed limits are in miles per hour – not kilometres. On motorways, the speed limit is 70 miles per hour (that is approximately 112 kilometres per hour).
Cars in England have the steering wheel on the right hand side and you must remember to drive on the left hand side of the road. But England is not the only country in the world like this – in Japan, India, Pakistan, South Africa, Australia and New Zealand (amongst other countries) people also drive on the left.
Many of the busy roads people drive on today were originally bult by the Romans more than 1500 years ago. The Fosse Way, Watling Street and Icknield Way were all constructed by the Romans.
England is a small country with a big population and lots of cars. Not many people know that is has the highest road congestion statistics of any country in the world, so make sure you are ready to be stuck in plenty of traffic jams.

Five fascinating facts, but which do you think – is not true?
Well, according to confused.com, although there is a lot of traffic in England – it is not the worst in the world – that distinction falls to the United Arab Emirates. If you are listening to this in the United Arab Emirates, maybe you are in a traffic jam now. England is the 11th worst in the world.
Now for my recommendations. You've arrived in England. You've got off the plane, you've got off the ferry, you've got off the train. You've got in your car.
One place is famous for its nature, another for its cultural scene and a third for its history, and I hope they are places which won't disappoint you.
But pay attention – after describing these places, I will ask you some questions to check you have understood.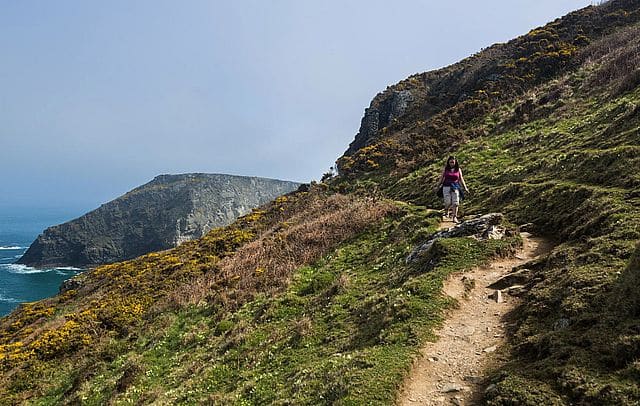 Number 1 The Lizard
What are you talking about ? Are you crazy? A lizard is an animal.. A reptile – not a place. But The Lizard is a spectacular area of cliffs and coves located nearly 300 miles from London on the South coast of Cornwall. It has a number of paths which take you to the viewpoints where you can look down at the waves crashing against the rock formations hundreds of meters below. Some people think it's called the Lizard because it looks like one, but in fact it comes from the Ancient Cornish language and means "High Place". Don't forget to try some of the local food and drink while you are there. A Cornish Pasty is a local delicacy – originally invented for the tin miners to take with them to work, it has thick pastry, beef, swede and onions. It's not a sophisticated meal, but it's cheap, filling and delicious. Highly recommended.
Number 2 Liverpool
After your trip down to the coast of Cornwall, you might like to experience a bit of culture. Why not drive the 378 miles north up to Liverpool? Most people know that Liverpool was the home of the Beatles, England's most successful pop music band, and also of two of our most successful football teams, Liverpool and Everton, but it also holds some other notable achievements. The world's first ever passenger train was from Liverpool to Manchester. Liverpool is home to the oldest Chinese community in Europe, because of the ships that used to bring silk from the port of Shanghai. Today, there are said to be over 10,000 Chinese people living in Liverpool.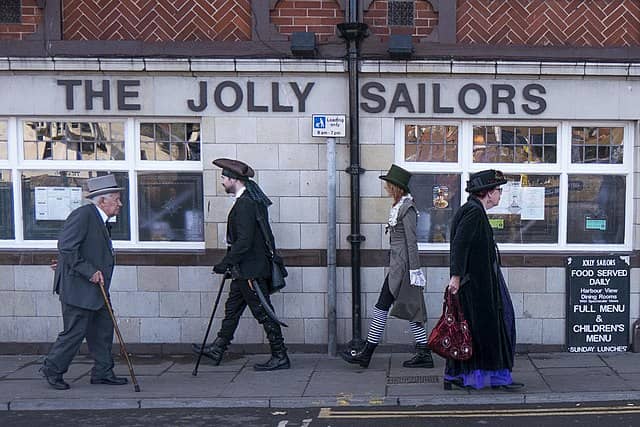 Number 3 Whitby
Now it's time to head 150 miles east across England to the town of Whitby. This old fishing town with its picturesque harbour overlooked by the ruins of the supposedly haunted Whitby Abbey is particularly interesting around Halloween when the Whitby gothic festival is held. Thousands of strange people wearing black and looking like ghosts come to the town, but why? This is the town that inspired Bram Stoker to write the story of Dracula, and it is the town where his ship arrived from Transylvania and where the evil vampire's adventures began. A great place for you to pick up some vampire themed souvenirs from your road trip to England.
I hope you travel to these 3 places. When you do, you can send a message to the Vivaling Podcast Instagram.
But first let's look at some questions.
Is the Lizard named after an animal?
No. it comes from the Cornish for High place
What are the ingredient of a Cornish pasty?
Beef, swede and onions. (Swede is a round yellow root vegetable with a purple skin)
What city in China has a link to Liverpool?
Shanghai
What method of transport was first used in Liverpool?
The passenger train
What festival is held in Whitby?
The gothic festival
And finally – what supernatural creature was inspired by Whitby?
Dracula.
I hope these recommendations can inspire your trip to England, but before we finish, let's remember the question I asked you at the beginning of this podcast.
The United States of America has 50 states. How many of these states are bigger than the country of England?
Well – if you said 31 states – you are amazing because you are completely right. But I'll give you a point if you said anything between 26 and 36.
Isn't it amazing that a place as small as England has so many interesting places to visit, and that our language is spoken by so many people across the world. And understood by you.
Thank you for listening
Credits:
TaDa soundbible.com
Horn honk sounbible.com
Traffic jam Yo_Mama
Beach soundscape 3 soundbible.com
Evil Laugh 6 Hi man
Electronic chime KevanGC