Have you ever heard your child chanting spells in a British accent while waving a magic wand in hand?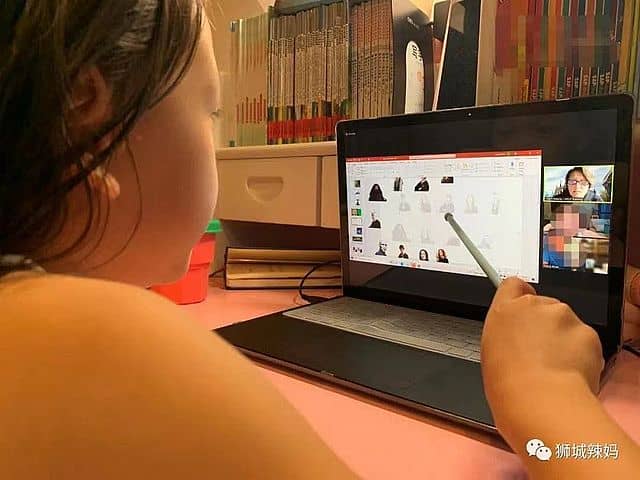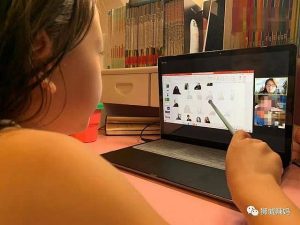 What about a classroom filled with laughter, and where none of the students are yawning or at all distracted?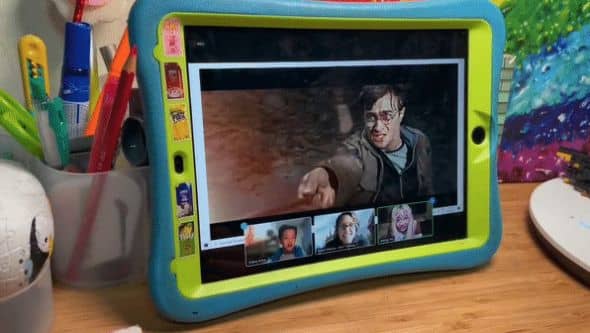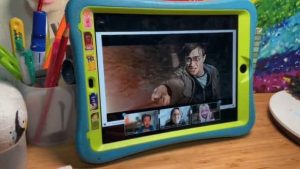 Well, my daughter has had this experience only once, but after it her eyes were shining from excitement, and she asked me, "When will I be able to go for another class?"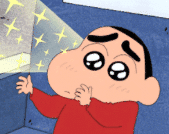 Read on for an account of Jojo's trial session with VivaLing and to find out more about this "magical online class" that has completely bewitched my daughter.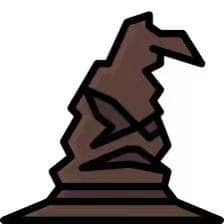 Harry Potter themed English Language Summer Camp
Due to the current pandemic, Jojo has been staying home. She has subsequently started reading Harry Potter during her free time.
Slowly, she has gotten completely obsessed with it, and it has become part of her daily routine. She listens to the story during mealtimes, while brushing her teeth and even during our strolls! She has completely familiarised herself with the series; from the well-known characters down to the smaller and less familiar details in the books.
One day, a friend introduced me to VivaLing's Harry Potter themed language class. I decided to let Jojo try it out, and I am amazed at how much she enjoyed it!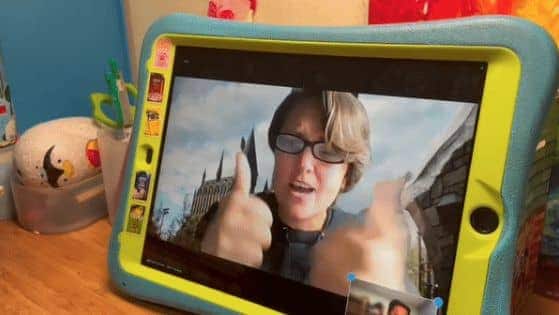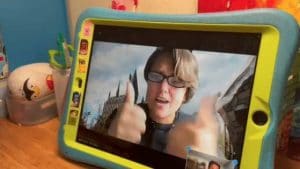 Experienced coach and fun-filled laughter
Our coach for this trial session is Felicity, a British teacher who graduated from the University of Greenwich in the UK, who has 20 years of experience in English teaching as well as coach training.
"Hi Jojo!" Coach Felicity began their first meeting with a warm smile that instantly made Jojo feel more comfortable and thereby closing the distance between them. The atmosphere in the class was very lively and I could hear non-stop laughter coming from the coach and the children.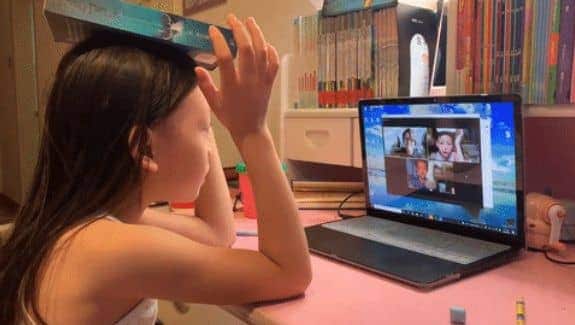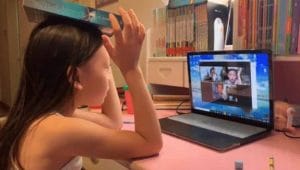 Full-on game mode with a strong rhythm that allows no room for distractions
The course revolves around the theme of Harry Potter and uses games to attract children.
At the start of the class, the coach told the children that they needed to earn enough house points to buy Draco Malfoy's wand and defeat 'The One Who Must Not Be Named'.
The coach then grouped the children into different houses, thus giving an authentic experience of "admission into Hogwarts School of Witchcraft and Wizardry". Jojo chose to be a part of the Gryffindor house, its representative animal being the lion, and the representative color, gold and red.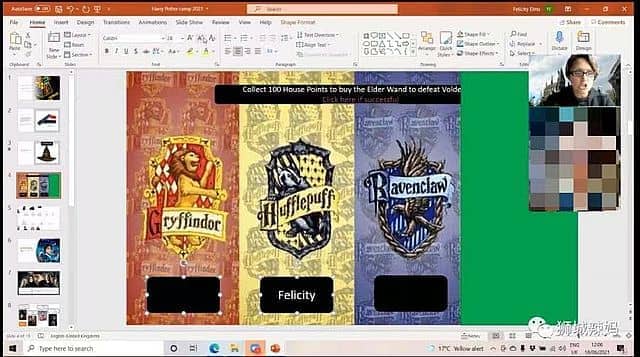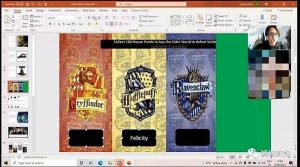 They were then able to select a character card. This card was linked to a mission that the children needed to complete. Once the mission was successfully completed, the children would earn points for their respective houses and win the character card.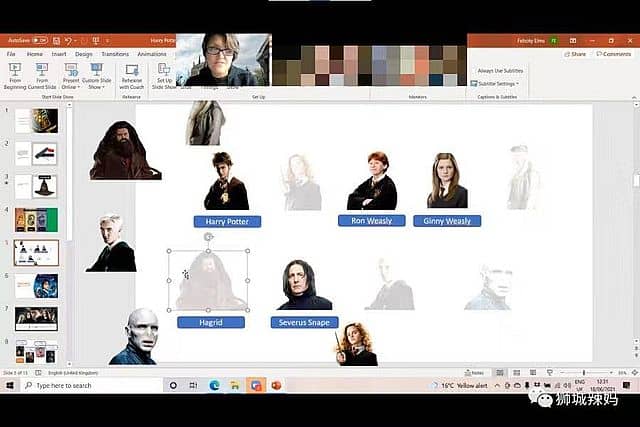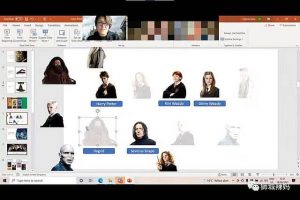 My child enjoyed the games a lot and she even brought out her own magic wand to play with!
All skills covered; speaking, listening, reading, vocabulary and grammar
The full session lasted for 55 minutes, but playing games was not all they did. Skills such as speaking, listening, reading and comprehension, vocabulary, and grammar were all integrated into the course. The knowledge learned was very practical, and Jojo learned everything from start to finish without feeling bored at all!
Speaking and expression
Through two mini-games, the children managed to work on their oral expression skills.
The first game required them to vocally describe 10 differences in the pictures shown to them.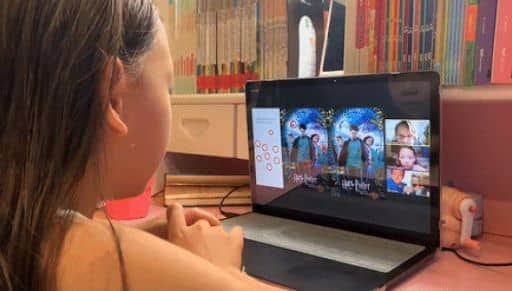 The second game required them to watch a YouTube video and retell the story plot based on their understanding.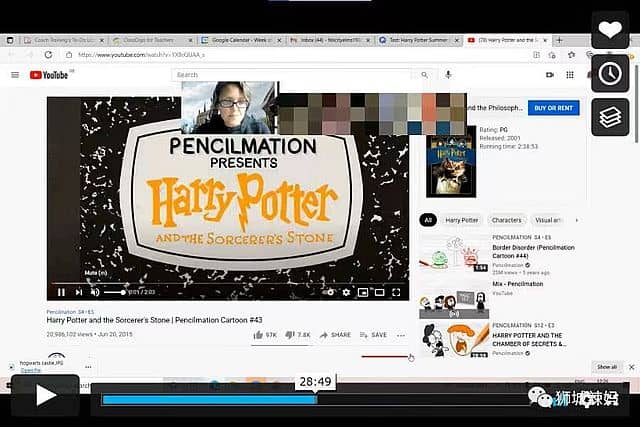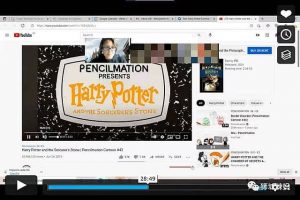 Teaching highlights
The teacher's pronunciation is perfectly clear. Whenever the children made mistakes in word tenses or pluralism, the coach always noticed and corrected them.
Reading and comprehension
In another mini-game, the coach selected a question to ask the children. Using grammar clues and their comprehension, the children had to match it to the answer.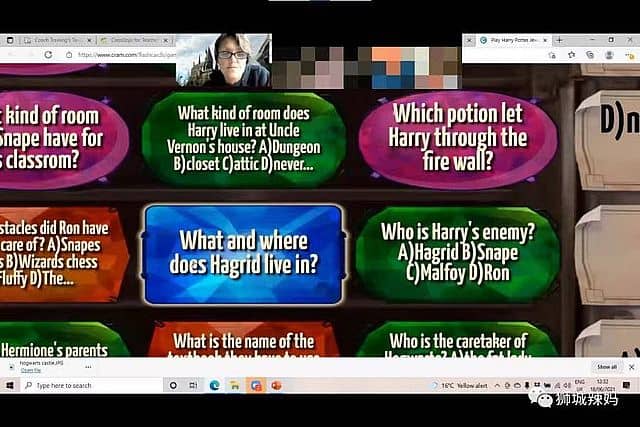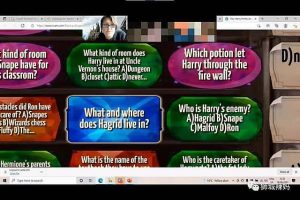 Grammar exercises
Another mini-game involved an exercise that taught the children how to use the correct tenses of verbs – in particular, how to change the original form of a verb to a third person's perspective.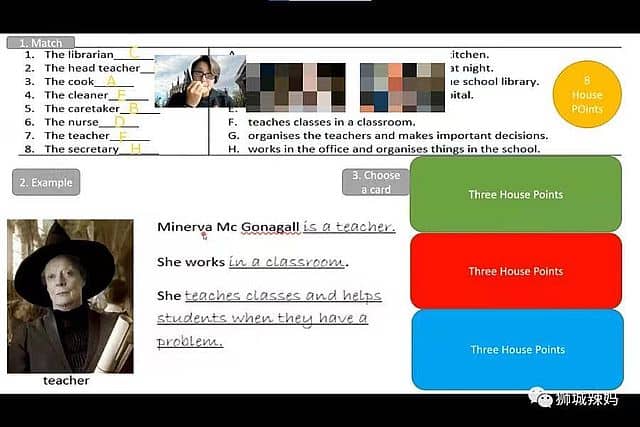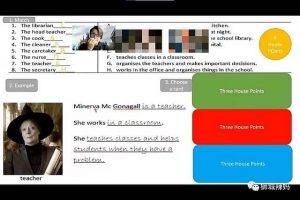 Lesson experience
Throughout the 55-minute session, Jojo did not yawn, get distracted or fiddle with pencils like she did in other online classes. Instead, she was completely engrossed and fully focused on winning more points for her house with the magic wand in her hand!
This topic is appealing – even for young students who have never read Harry Potter before. Not only did they learn different knowledge from the session, they also became big fans of the series by the end of it!
Overall, this training camp feels different from other online English courses
The main focus lies, not within exams, but in practical learning that is applicable in real life.
It allows children to feel the charm of languages by involving them in the learning process, instead of spoon-feeding them knowledge and allowing them to be fixated on scores.