My name is Ping Jiao
I come from the Shandong province, an eastern Chinese province on the Yellow Sea.
Shandong is known for its Taoist and Confucian heritage. It was also home to the ancient state of Qi, the last kingdom conquered by Qin Shi Huang, who proclaimed himself China's first emperor in 219 B.C. I live here now.
I majored in Chinese Teaching as a foreign language at university. I have a bachelor degree in Chinese. I have been a Chinese teacher since I graduated, nearly 5 years ago.
Chinese is so beautiful and this is what convinced me to become a language teacher today. I love the tone and melody of Chinese as well as the characters that look like drawings.
I am so happy to share it to the world.
Why do you like teaching online?
Online teaching is the future: it is much more convenient that traditional teaching. What I like the most is that I can share so many tools and materials with my students: songs/pictures/videos…there is no limit!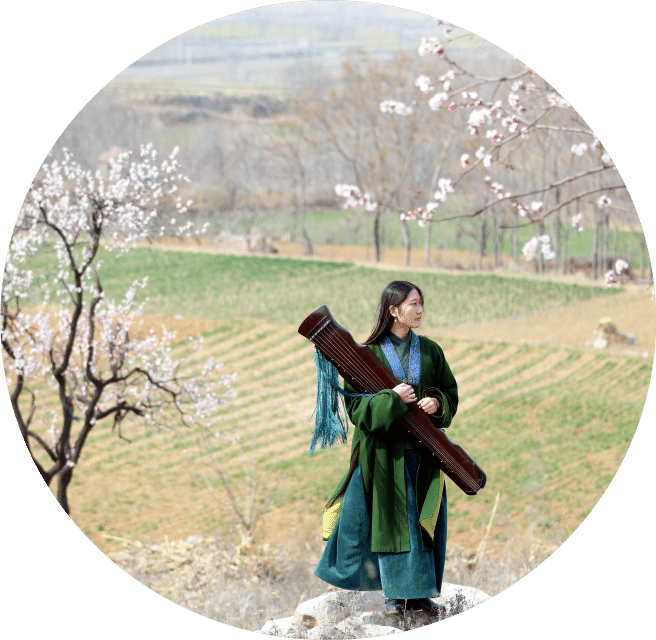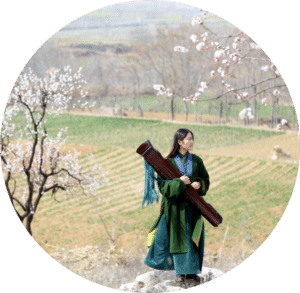 What are your hobbies?
I love language and art. I like painting, singing, playing instruments. I like playing the 古琴Guqin, which is the oldest instrument in China. A Guqin is like a friend: it's sound is very low, and it creates a very intimate atmosphere. It's perfect when you have two or three friends sitting together, drinking some tea and singing songs while playing the Guqin. I love that!
I also love Classical music
What is your favourite dish?
I love eating Scrambled eggs with tomatoes (西红柿炒鸡蛋). It's a typical sweet and sour Chinese dish. I love it! I also enjoy "Cola chicken" (可乐鸡翅) which is basically chicken cooked with cola. This is not Chinese cuisine but I like eating Western dishes as well! 🙂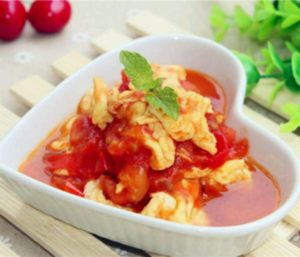 What is your favourite movie?
My favourite movie is "Monkey King — hero is back" (大圣归来), which is an action movie with Jacky Chan.
What is your favourite place on earth?
My hometown is the best place for me, because it is old and it has a fantastic historical heritage. It's a small city and I like it like that. I don't like big cities. The landscape here is also really beautiful: we are surrounded by forests and rivers. I love walking and spending my time in the countryside.