What VivaLing professionals have to say about it
Taking a language course at VivaLing is much more than just a question of language. It is a meeting with a passionate ambassador of another's culture, language, and country of origin.
It is a real intercultural experience that takes place through discussions that are as diverse as they are captivating. Gastronomy, hobbies, proverbs, and childhood memories. Our young and not-so-young learners discover much more than grammar and spelling during their sessions!
When it comes to multiculturalism and language exposure, many VivaLing team members can attest to its benefits on a personal level. Through their experiences living abroad and often through their family dynamics, VivaLing professionals live and enjoy multilingual immersion daily.
Seven of them agreed to talk about their experiences raising children from 1 to over 25 years old with more than one language. We asked them what daily life with a multilingual and multicultural family is like, and the answers are quite motivating!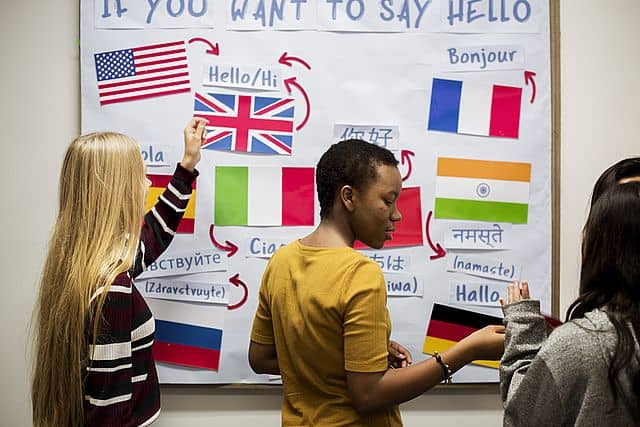 The VivaLing immersive pedagogy directly applied at home
Our coaches, convinced by the method they teach, apply its pedagogy directly at home. By choosing to create a multicultural atmosphere at home, they expose their children to at least two languages and benefit from many advantages.
The "One Person One Language" method, introduced by the Frenchman Maurice Grammont in the early 20th century, consists of practicing bilingualism or plurilingualism at home with children. This is what Mathilde, Abbie, Lisa, Tom, Fiona, Carmen, and Anja (all members of the VivaLing teaching team) have opted for.
The OPOL method involves total immersion of their children in their native languages, very often through a distinct common language of communication with different family members. In this way, children in a multicultural environment are given every opportunity to learn the language of their parents equally.
A permanent and positive stimulation
Alexis is a two-year-old from Athens. He lives in a Franco-Greek environment and Greek is the common language used at home. His mother, Mathilde, is responsible for his exposure to French. She has observed the benefits of his multilingualism in his personal development each day.
"When I read him a book in French and he learns a new word, I ask him if he knows it in Greek and he translates it for me. He is always happy to learn a new word in both languages."
Dissociation for these little ones is natural and even more so, the notion of 'translation' comes at a very young age. Layla, aged 5 (a trilingual French, Greek, and English speaker) regularly serves as a translator for her mother, Lisa, in Crete, their island of residence.
"Not only does she translate the words I don't understand yet, but she regularly corrects my pronunciation, with her innate sense of accentuation and syllables, even though she can't read or write yet."
The more the merrier
Three-year-old Kiki lives in a multicultural daycare center in Florida, USA, where she has chosen a best friend whose native language is Hebrew. In addition to the language skills in American English and Yoruba (a Nigerian language) that she cultivates at home, she also brings new words home to her parents.
"At first, we didn't understand what Kiki was saying, and it was at a meeting with her best friend where the mother was present that we got the explanation. Kiki had learned some Hebrew words from her friend."
The possibilities are endless because children's brains are infinitely expandable. Dahlia, age 8, lives between Britain and Peru. In her two home territories, she navigates through multicultural school environments. Recently, after a long stay in England, Carmen confides that Dahlia has taken another step in understanding cultural diversity.
"We were coming home from school and Dahlia pointed out to me that depending on their nationality, here or in Peru, her friends call crisps "Crisps", but also "Chips" or "Fries". For her, there is no need to explain the meaning of the words, she understood that they are the same food and that depending on who she is talking to, she will have to use one or the other vocabulary word to make herself understood."
Child's play
"With two or more languages, learning is child's play. Especially for children under four," says Anja, who is raising her three children aged 9, 12, and 15 with English and German. She has seen this in their schooling and their children have often found themselves particularly favored by their peers.
"The families of my children's classmates at school in Germany very often urged them to become friends with my children, attracted by the benefits their children could gain from their multilingualism," recalls Anja.
Five-year-old Layla is learning her fourth language, Spanish. She is learning it with remarkable ease from her VivaLing coach, Mary, and with a very slight Greek accent, her third language. Born bilingual French-English, Lisa's only daughter has been in the Greek school system since she was 15 months old, where she caught up with her kindergarten classmates in less than 6 months.
"Since then, her interest in languages has only grown and in addition to learning Spanish, she is curious to learn any new language that comes her way – the Cretan dialect, Ukrainian to facilitate the integration of her two young friends who have just arrived in class, Arabic, the language of her next trip to Egypt."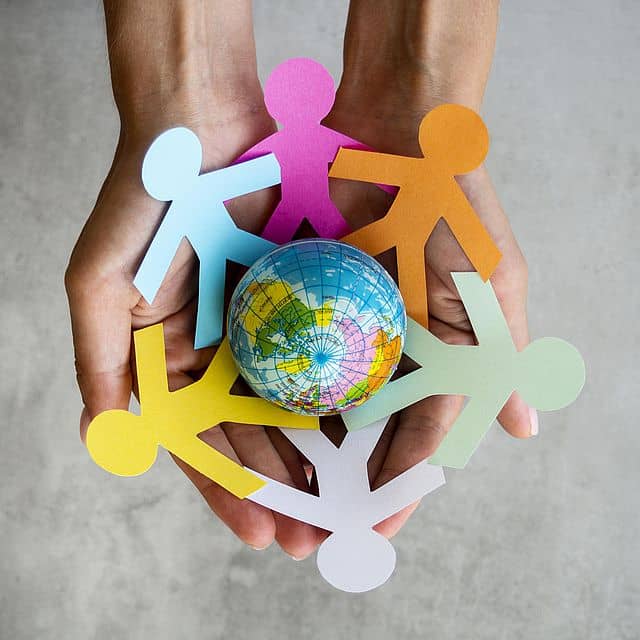 Same language, different accents
Sometimes diversity and multiculturalism are played out in the same language (through exposure to the same language with different accents). Abbie notes that Kiki is exposed to a multitude of English accents: her American accent, the English accent of her Nigerian father who was raised with British English in his native country, and the Spanish accent of her childcare assistants at daycare.
"While she doesn't verbalize the differences yet, it's more about communication than language for Kiki" according to Abbie. "She navigates these different accents without difficulty and even plays with them. For example, the other day I was mocking her father for offering her a 'V[i]tamin Water' in his English accent and I corrected him by telling him it was an American-style 'V[y]tamin Water'. She smiled spontaneously because, for her, the joke was obvious."
Tolerant, open-minded, flexible children
Layla's cultural background is threefold. Crete, the very eastern Mediterranean island of her residence, France, her mother's country of birth, and the north of England, her father's country.
"Since she was a little girl, I've been explaining cultural subtleties to her and she has assimilated them perfectly. For example, in England, she knows that you don't eat dessert if you haven't finished the main course, that you don't leave the table without asking permission. In Crete, the table manners are much more liberal and she evolves with comfort in this more relaxed environment too."
Dahlia has changed schools regularly since she was born, first in Spain, then after a long stay in Peru, she is now temporarily in England. "She adapts to new school systems each time, without much difficulty. She makes friends in a local way", reports Carmen.
Anja has decided to adopt the best of both cultures with her three children, and they love this family characteristic. "For example, at Christmas, we open presents in the Germanic tradition the day before, and on Christmas Day we eat a turkey with gravy in the British style."
What happens when they become adults?
Tom has two "big" boys, Thomas and Max. Each was raised in an Anglo-Portuguese environment and has spent time in different countries. Their backgrounds are very different, Tom notes. Max easily learned two additional languages, while Thomas never felt the need to learn another.
Interestingly, being born or raised bilingual does not mean that you are conditioned to become a linguist. "Max chose geology at university, Thomas chose history, and even if they are temporarily teaching English (it's in their genes!) they would like to return to their initial training, their core job, soon" reports Tom.
It's an open-minded, learning journey that adds an extra bit of beauty to childhood. Fiona concurs: "Uma, my oldest, 15, wants to be a criminal lawyer, she has a passion for words and won a prize at the Académie des Jeux Floraux de Toulouse for her poem recently, in the under 25 years old category. Our children have a gift for words!"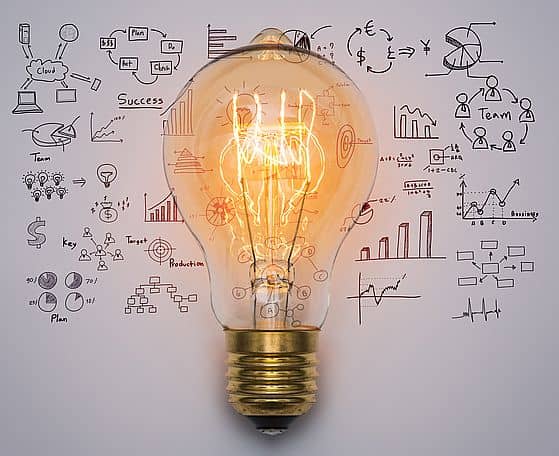 Bilingualism for all!
The testimonies are unanimous. Each of our VivaLing professionals interviewed has observed it on a daily basis through their own children's experience and also during their learners' sessions; being exposed to more than one language and culture is an undeniable asset!
Like in Finland, where a bilingual school curriculum is required from early childhood onwards, bilingualism must become an educational tool like any other in our ever-changing world. This has been VivaLing's mission since its creation, offering a linguistic and cultural pathway to all its learners, thanks to the diversity of coaches offered for each language.
"These days, speaking only one language restricts an adult in terms of cultural values shared when traveling or professional assets", says Tom. "I am giving Layla the education I would have liked to have received as a child: exploring nature and culture, through languages, hiking, climbing, swimming, traditional festivals, gardening, etc. Multilingualism plays a major role in her development", adds Lisa.
For a better world
Beyond the undeniable cognitive assets developed through language learning, children confronted with more than one culture also develop qualities that make them true citizens of the world.
"A child who learns several languages and several cultures has greater empathy. My daughter's actions, reactions, and judgments are enriched by her multi-cultural exposure and she can already perceive, at the age of 3, that the world is made up of a wide variety of people", says Abbie.
Carmen's daughter, Dahlia, has developed a great tolerance for accents and cultural specificities over time, due to her integration into a very diverse community.
At the moment, she has a slight Latino accent in English and a slight British accent in Spanish but it wouldn't surprise me if she became an adult with a transatlantic accent, able to integrate into any environment."
These future adults are already acutely aware that living in today's world is a diverse and nuanced experience, imbued with tolerance and empathy, bearing the hope of a supportive and inclusive generation to come.