Orane is an 8 year-old, French-Belgian radiant and mischievous girl. She has been learning English with VivaLing for nearly a year. Alexandra, her mother, tells us more about her learning experience and shares her feedback as a mom.
Who are you?
My name is Alexandra, I am French and I have lived in Belgium for more than 10 years. My husband, Frederic, is Belgian. We live in Brussels in a very multicultural environment. Orane, our daughter, is 8 and attends a Belgian school. We wanted Orane to learn English as soon as possible.
Why did you want your daughter to learn English?
I work in English 80% of my time and therefore measure daily the importance of mastering this language. In addition, we travel a lot and, wherever we go, English is the language of universal communication. Learning English is compulsory in our modern world! But as my husband and I are french speakers, it was out of the question to teach her English. We wanted a professional and native English teacher.
Why did you choose VivaLing?
Because it is sooo convenient! Orane can have her lessons without leaving the house – and therefore does not have to put on a big coat, a scarf, a hat…. which takes more than 10 mn before going out! While she is having her lesson, I can always listen while doing my own activities – and therefore understand what she is talking about and what she is learning.
In addition the method is very playful and perfect for my daughter. A real pleasure!
How are your sessions with VivaLing?
We usually have one session a week. The atmosphere is always relaxed and fun, and it is always a great moment of pleasure. Orane's coach, Felicity, does miracles and we care a lot about her! She's a part of the family now. Thanks to VivaLing, Orane knows the name of all animals in English. Some better than in French!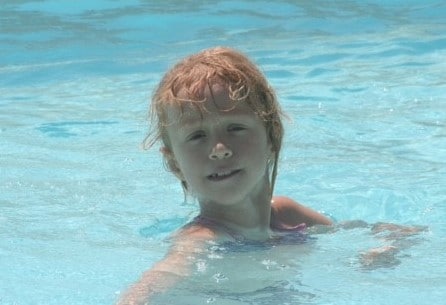 Join VivaLing for interactive, fun and interesting English, Mandarin, Spanish and French lessons for your kids!